Virtual Training Workshops
In our Virtual Training Workshops, you'll share a profound learning experience together – remotely.
Request A Quote
Event Overview
Remote Productivity for Teams
There are positive aspects of working from home, so learn how to leverage them! In this series of Virtual Training Workshops, we make sure you utilize the best aspects of working from home and use them to train your team. Learn from a variety of best practices on how to create boundaries to keep home-life distractions out, boost communication virtually, and ideas to help you get more work done efficiently – or learn the best technology to use and the best way to use it, scheduling, structuring agendas, guidelines, camera, microphone and lighting tips, virtual team meeting etiquette and much more! Your host, Rob Fletcher has worked with more than 200 hundred companies and non-profits for the past 25 years, helping more than a half-million people with his dynamic and positive strengths-based message. Rob has been with TeamBonding for 20+ years and is an award-winning author, speaker, and consultant.
Currently offered in our Virtual Training:
Working at Home Effectively
Effective Virtual Team Meetings
Get everyone on the same page, while staying productive and happy!
To see more, check out our free Webinar Page  where you can view previous webinars & register for upcoming ones.

Event Details
Space Requirement
We deliver this program primarily through Zoom. Other platforms like WebEx, Ziteboard, Miro, Mural can also be used, or we can use a meeting technology of your choice.
Ideal For
Perfect for remote teams looking to:
Improve their team's interpersonal skills
Enhance communication and productivity.
Increase the effectiveness of group meetings.
Develop a shared language among team members
Understand the strengths/weaknesses & communication styles of their team
Navigate conflict more successfully
Tailoring
All Virtual Training Workshops are tailored given consideration to group size, geographical location and time zone. Reach out to us for any further customizations.
Ben and his team were fantastic yesterday! Thank you so very much for everything!
VCA Animal Hospital

It was a great time. I have only received positive feedback from my team which is a rare thing. Please let Stuart know we loved it.
TCR2 Therapeutics

Amazing! The event was a HUGE success! Everything was perfect – the participants thoroughly enjoyed themselves. I can't say enough about how well it went. The word is already flying around the office about the success of the program and we already have another group thinking about using this program for an event of their own!
Kronos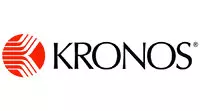 Our Charity Bike Build donation event was a huge success. Matt and his team handled everything beautifully, and our group had a ton of fun. I heard nothing but positive comments afterwards. We will definitely recommend you to our colleagues.
Genentech

Our client and the guests LOVED the activity. Paul did an amazing job keeping everyone engaged and entertained.
Corinthian Events
"Excellent show! The actors were fun and interacted well with your company. We will definitely recommend to others. I enjoyed hearing that co-worker laughter!"
American Express
Other activities you may like.
Contact us to tailor this event to your unique needs.
Even with all of the packaged event options we offer, you may need something different. Maybe a special conference theme, favorite management book, ideal training model or a unique set of learning outcomes… We can help.