Virtual Breaking Barriers – Board Breaking
Karate experts spend years developing the skills to smash through boards and blocks with their bare hands. In Virtual Breaking Barriers, you can learn and achieve that skill in an hour. Break through a board, and breakthrough your personal barriers. 2021 is the year to break through your barriers!
Request A Quote
Breakthrough your barriers!
Interactive • Empowering • Life-changing
Inspire your team to take action and motivate them for 2021.
Prepare for a  memorable, empowering, high-energy virtual experience that can create the confidence and connections that your employees need.

Each participant will receive their own board to break whether they are at home or in the office. Using either their hand or their foot, all participants will break through the board. This piece of wood acts as a metaphor for all the obstacles and barriers we often put in our way to keep us from achieving our goals.
Through presenter-led discussion, participants determine a barrier they are committed to working on. This is the year to eliminate a fear of failure, procrastination, fear of rejection, fear of success, perfectionism or whatever barrier is standing in the way of achieving greatness. Virtual Breaking Barriers is one of our most successful onboarding programs, and leads to personal growth, professional growth, and team growth.
Event Details
Space Requirement
This event is primarily delivered through zoom.
Ideal For
Gaining self-awareness of barriers team members put into their own lives.
Getting motivated to take positive action to overcome their barriers.
Increasing confidence in their ability to accomplish goals.
Taking on the "If I can do this, I can do ANYTHING!" attitude.
Tailoring
This event can be customized by our trainers who can align content with a desired theme or message, or share specific inspirational messages.
"Breaking Barriers was fantastic. It applied to what we had spent time on during our meetings and the team loved it. We used it as our ending event and that worked well as it pulled everything together from the prior 3 days."
AveXis
"Excellent show! The actors were fun and interacted well with your company. We will definitely recommend to others. I enjoyed hearing that co-worker laughter!"
American Express
Ben and his team were fantastic yesterday! Thank you so very much for everything!
VCA Animal Hospital

I have to say Kevin was absolutely OUTSTANDING. He is truly gifted in his presentation, engagement of the people, he's funny and everyone just raved over him—top notch!
Sanofi
Today was an awesome event! Our employees loved it! Paul was amazing! Thank you very much for the organized chaos! C'mon Down - Love it!"
LPSI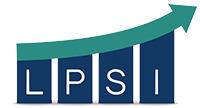 I heard only great things about the Art Heist! Everyone was interacting and working together. Seemed really into it and having fun!!
Mohegan Sun
Other activities you may like.
Contact us to tailor this event to your unique needs.
Even with all of the packaged event options we offer, you may need something different. Maybe a special conference theme, favorite management book, ideal training model or a unique set of learning outcomes… We can help.