Solve a Rubik's Cube
Unlock your team's potential by bringing them together, while teaching them a new skill! With this Rubik's Cube solving event you'll be sure to leave with improved communication, increased confidence, and boosted team morale. And don't worry about finding that rusty Rubik's Cube that's hidden away somewhere, we'll send you a brand new one!
Request A Quote
Unlock Your Team
Teach Your Team How to Solve the Rubik's Cube!
Conquer this magical puzzle to increase your teams' self-esteem, make them feel more capable and more willing to take risks, help them overcome their fear of failure, and even make them more outgoing.
One thing is certain — whether you solve the Rubik's Cube in ten seconds or ten days — you experience a great sense of accomplishment and pride throughout the process and when you finally see the six faces with solid colors, with each piece sitting in its correct position.
The Rubik's Cube is so much more than one of the world's bestselling toys because of its unique challenge, worldwide reputation, and effectiveness as a teaching tool.  Whether you're a speedcuber or have never touched a Rubik's Cube before, this virtual solving event helps bring teams together for an hour of fun and entertainment whilst teaching them a new skill or allowing them to showcase their hidden talent.
Hugely Popular
Our virtual sessions have become incredibly successful in bringing teams together across the globe for a virtual social event; there's always a lot of laughter, excitement, and some healthy competition too!
Simple to Arrange
We take care of the logistics so you can focus on the fun. We will send each of your team their own Rubik's Cube along with the meeting details to join the event. Your team just needs to log in, bring their Rubik's Cube, and get ready to learn and have fun. Our sessions are tailored to suit all ages and abilities and we can even incorporate your Company Core Values if you want them to. You just need to choose a date.
Proven Track Record
Our trained facilitators are passionate about all things Rubik's and experts on the entire Rubik's range. They strive to boost team morale, sharpen minds and create an engaging environment to come together socially. There is always a lot of laughter, excitement, and some healthy competition too! During the session we will take you through the Rubik's Cube and the easiest way to solve it, ensuring nobody gets left behind. Trust us, by the end, you'll be able to showcase your new skills and won't ever think of just peeling the stickers off to prove you solved it.
Virtual events include an official Rubik's Cube (sent to their home or work address), solution guides, and one hour of a Zoom session from Official Rubik's Ambassadors
Team Solve Sessions
Bring your team together, whilst working apart! Our Virtual sessions, teaching your team How To Solve the Rubik's Cube, bring teams together for fun and entertainment whilst sharpening their mind & teaching them a new skill
Mosaic Packages
Building your chosen Company image in Rubik's Cubes created by your team and assembled by you (with our guidance, of course!)
Office Olympics
Games and challenges, using a variety of Rubik's products, to keep your teams engaged and entertained with some healthy competition.
Unlock Your Team
Space Requirement
Each participant will need a designated space to solve and a laptop/desktop to see their team and host.
Ideal For
Boost Team Morale
Stress Relief & Mindfulness Benefits
Improved Communication & Team Building
Increased Confidence & Self-Esteem
Capitalize on Team Competitiveness
Improved Cognition & Muscle Memory
Transferable Skills to Teach Family & Friends
Tailoring
Mosaic design can be created to your specification (based on Company logo/ slogan / person/ picture)
"Thanks so much for teaching us some tricks of the cube! We now have an unofficial competition on who can solve it the quickest"
Google
Today was an awesome event! Our employees loved it! Paul was amazing! Thank you very much for the organized chaos! C'mon Down - Love it!"
LPSI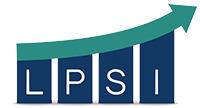 The hunt was a huge success!! Even this skeptical crowd of mobile app building designers and engineers were pleasantly surprised with the very cool smartphone application and everyone had a really great time! Michael and his team did a terrific job facilitating and the whole event went very smoothly.
Pandora
The event was perfect !!!!! Your staff were amazing and engaging. We absolutely loved the activities building up to the Teddy Bear Build. Beyond our expectations.
Boston Scientific

It was a great time. I have only received positive feedback from my team which is a rare thing. Please let Stuart know we loved it.
TCR2 Therapeutics

Just wanted to let you know that activity was a huge hit! Deric and the team did an amazing job…Very well done.
Sodexo
Other activities you may like.
Contact us to tailor this event to your unique needs.
Even with all of the packaged event options we offer, you may need something different. Maybe a special conference theme, favorite management book, ideal training model or a unique set of learning outcomes… We can help.