Sketch it Forward
Send gratitude and encouragement in a unique way with a masterpiece you create! With Sketch it Forward, you will brighten the day of someone more than deserving. You and your team will receive an art kit with everything inside and use the latest in augmented reality to create amazing designs through the app. This virtual fully-hosted event is sure to boost company morale, and keep everyone energized!
This Event Has Departed...
This event has bonded more teams than we can count but has finally run its course and is now considered part of The Departed. Below you'll find a scrolling list of additional events that are considered great alternatives. If you really loved Sketch it Forward and think it should be brought back from The Departed, let us know by voting using the button below!
Vote To Bring Back
Event Overview
Send gratitude & encouragement in a unique way!
With our Sketch it Forward program, each participant will be able to create a masterpiece that will brighten the day of someone more than deserving. The experience starts by receiving an art kit with everything you need inside. We'll facilitate through Zoom, (or another platform of choice) to guide you and your team through the process and keep everyone engaged and energized.
The Ultimate Goal:
As a team, you will create cards to be sent out that will surely bring a smile to recipients such as students for back to school, healthcare heroes, seniors, veterans, and more – the options of giving back are endless.
These are not ordinary cards!
Within each card, there is a specific place where participants will create their artwork (black outlined box). Prior to the event, all participants from newbies to pros – download the app (iOS or Android) and can choose from an extensive gallery of professional art or upload their own image. Using augmented reality through the app, your image will be projected onto the card, making it easy for your recipients to create amazing designs. Using the colored pencils, pencil, marker, and stamp provided, participants will personalize the cards with their own image and letter to be mailed.
The giving doesn't have to end with just the cards.
Participants can share pictures of their personalized pieces on a virtual whiteboard. Photos of the participant's final products can also be printed on banners to create an inspiration wall in your offer, at a hospital, school, nursing home, and more.
Make a difference, no matter what your artistic skill level.
Space Requirement
Each participant will need a designated space to paint, a laptop/desktop to see their team and host, and a cell phone or tablet to use the app. The required minimum is 6 teams (boxes).
Ideal For
Sketch it Forward is the creative solution to:
Give back to the community
Inspire and motivate remote teams
Build and keep company culture strong
Encourage collaboration
Virtual employee engagement activity
Boost company morale
Tailoring
Sketch it Foward kits can also be branded. Depending on the charity and availability, charity recipients may be able to attend virtually at the end of the event. As an add on, photos of the team's final products can also be printed on banners to create an inspiration wall to put up at the location of your choice.
The event was perfect !!!!! Your staff were amazing and engaging. We absolutely loved the activities building up to the Teddy Bear Build. Beyond our expectations.
Boston Scientific

Amazing! The event was a HUGE success! Everything was perfect – the participants thoroughly enjoyed themselves. I can't say enough about how well it went. The word is already flying around the office about the success of the program and we already have another group thinking about using this program for an event of their own!
Kronos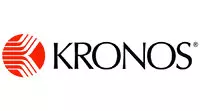 I have to say Kevin was absolutely OUTSTANDING. He is truly gifted in his presentation, engagement of the people, he's funny and everyone just raved over him—top notch!
Sanofi
We had a great time and I received a lot of positive feedback from the team. They were surprised, had fun and enjoyed participating in multiple activities. Michael was amazing!
Ariat
WOW! What an incredible time we had with Team Bonding last week at our All Hands event! Your team was phenomenal, and with the leadership and charisma of Scott, pulled off keeping the attentions of a very lively crowd!
Capital One

Our Charity Bike Build donation event was a huge success. Matt and his team handled everything beautifully, and our group had a ton of fun. I heard nothing but positive comments afterwards. We will definitely recommend you to our colleagues.
Genentech

Contact Us for a Tailored Event
Even with all of the packaged event options we offer, you may need something different. Maybe a special conference theme, favorite management book, ideal training model or a unique set of learning outcomes... We can help.