Hot Chocolate Charcuterie Board
What's always in season? Hot Chocolate. Get ready for an interactive, fun, and delicious hot chocolate experience! Learn how to prepare and assemble your very own Hot Chocolate Charcuterie Board. Using your newly founded charcuterie knowledge, your team will know how to add some pizzaz to their next company meeting, party, celebration, or to simply share with loved ones.
Request A Quote
Interactive • Fun • Delicious
Create Your Own Hot Chocolate Charcuterie Board!
In this online interactive how-to workshop, you'll learn how to prepare and assemble the most amazing Hot Chocolate Charcuterie Board!
Guests will be greeted into the workshop and can socialize for up to 10 mins before the workshop begins. Your special host Valentina Ruffoni, will introduce the session before demonstrating how to put together the board. To prepare participants prior to the workshop, you and your team will be provided with a small shopping and equipment list.
At the end of the workshop (if guests have assembled their boards) they will have a chance to show off their boards to the group before delving in and enjoying all the yummy treats.
Your Hot Chocolate Charcuterie Board can be enjoyed by everyone and the highlight of any party!
Sharing is optional… even if it could feed 2 people 😂
The Chocolatey Details
Space Requirement
Participants will need a space large enough for all your ingredients and equipment.  They will also need to access Zoom from a computer, tablet, or mobile device. The bigger the screen the better!
Ideal For
Great for teams of Hot Chocolate lovers looking for:
Fun & engaging interaction
Creativity & resourcefulness
Relationship building & networking
Creates a memorable shared activity
Experience a new skill together
Tailoring
This workshop can be tailored to each group's needs. Duration of the session can be made longer (1-1.5hrs) for a more interactive hands-on workshop or kept shorter (30 min.) for a how-to presentation style session where guests assemble their boards another time. Ingredients can also be adapted for dietary restrictions and allergies or lack of availability.
Our client and the guests LOVED the activity. Paul did an amazing job keeping everyone engaged and entertained.
Corinthian Events
WOW! What an incredible time we had with Team Bonding last week at our All Hands event! Your team was phenomenal, and with the leadership and charisma of Scott, pulled off keeping the attentions of a very lively crowd!
Capital One

Professional and really engaged with our team! Looked like your chefs love what they do. You can see it and feel it! Our mission and goal were achieved!
Hy Cite

We had a great time and I received a lot of positive feedback from the team. They were surprised, had fun and enjoyed participating in multiple activities. Michael was amazing!
Ariat
"It was an amazing day… and the team really enjoyed Tools for Schools. It meant a lot to them to help children in the community. There were many teary eyes, including mine!"
IBM
Today was an awesome event! Our employees loved it! Paul was amazing! Thank you very much for the organized chaos! C'mon Down - Love it!"
LPSI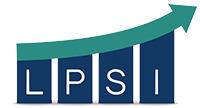 Other activities you may like.
Contact us to tailor this event to your unique needs.
Even with all of the packaged event options we offer, you may need something different. Maybe a special conference theme, favorite management book, ideal training model or a unique set of learning outcomes… We can help.