100 million people in the world need a wheelchair, 65 million people cannot afford one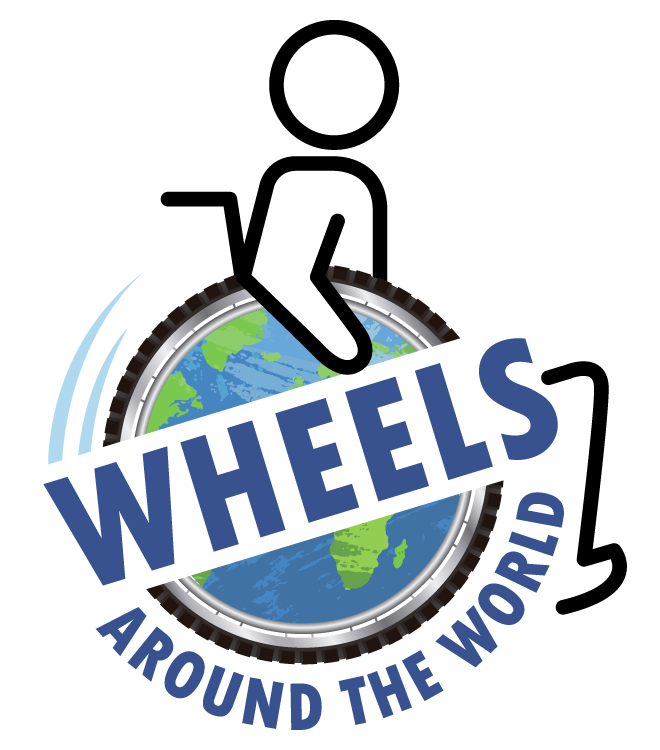 Wheels Around the World is a unique CSR team building opportunity for organizations to make a real difference in the world and, at the same time, build team morale, cohesion, and purpose.
After an informative opening presentation, teams will use our custom app on iPads to learn more about a past wheelchair recipient. They will do a 'case study' and answer specific questions to earn a wheel-spoke safety cover to personalize and decorate. The spoke guard will be attached to the actual chair that they are sponsoring to help reduce the fear and stigma that a wheelchair can produce for the recipient.
Teams will then make a short presentation of their case study and present it to the entire group. A moving closing presentation by your expert facilitator rounds out this fantastic corporate social responsibility event.
Wheels Around the World is committed to providing life-changing mobility for all of its recipients. By partaking in this build a wheelchair team building activity, your team will help enhance the lives of the recipients while igniting a sense of empowerment and confidence within them. Together, you can help create a lasting difference and inspire others to do the same.
This is not just a short-term feeling – this event will be remembered for years to come.