The Great Team Building Pumpkin Race
READY, SET, GO!
This Event Has Departed...
This event has bonded more teams than we can count but has finally run its course and is now considered part of The Departed. Below you'll find a scrolling list of additional events that are considered great alternatives. If you really loved The Great Team Building Pumpkin Race and think it should be brought back from The Departed, let us know by voting using the button below!
Vote To Bring Back
Time Needed
1.5 - 2 hours
Space Requirement
This event can be done inside or out and the only thing we need is a ramp.
Ideal For
Celebrate a fun, team building Halloween in the office
Team Competitions between departments, between offices
Fall Outings & Conferences
Tailoring
Pumpkins are seasonal but if you really want to do this program in a different season, we can use watermelons.  Every program we offer can be tailored – in fact, we like it that way. Tailoring is one of the big reasons for our ongoing success.
Event Description
Never mind the Indy 500 and forget the Kentucky Derby – the hottest, most contested race of the year takes place at the location of your choice with the competing teams coming from your company! The World Famous Pumpkin Race is an annual tradition celebrated by thousands in communities across America. Our hand-crafted race kits are assembled and packed by our neurodiverse workforce including young adults enrolled in Transition Programs across America.
This unique and seasonal team building program will allow time for teams to collaborate on a team concept, a name, and racer design, incorporating business/corporate ideas with actual or fictitious sponsors on the racer! Then it's time to build and decorate your pumpkin racer. Pumpkin Racers are made to conform to the Official Great Pumpkin Race Rules. The Official Rules are simple– a Pumpkin Racer must be made from a pumpkin with two independent axles and wheels attached.
TeamBonding provides the Pumpkin Racecar Kits which are fun, easy to assemble and contain everything you need to build a Pumpkin Racecar.  Your TeamBonding facilitator will demo a pumpkin carving, and our team will referee the event, help with decoration, pumpkin carving and provide racing tips.
The winners of each group face-off in the ultimate duel, a race to see who will be the Grand Champion and take home the checkered flag! A team awards ceremony takes place immediately following the finals with prizes awarded for Best Pit Crew (teamwork), Pumpkin Racer (Design), and fastest farthest Racer!
Rave Reviews From Clients
I have to say Kevin was absolutely OUTSTANDING. He is truly gifted in his presentation, engagement of the people, he's funny and everyone just raved over him—top notch!
Sanofi
The feedback has been nothing but positive. I received several unsolicited comments from many people who could not say enough great things about the program and the facilitators. It was definitely a success!
Liberty Mutual Insurance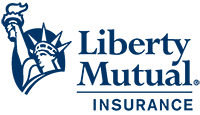 Our Charity Bike Build donation event was a huge success. Matt and his team handled everything beautifully, and our group had a ton of fun. I heard nothing but positive comments afterwards. We will definitely recommend you to our colleagues.
Genentech

Just wanted to let you know that activity was a huge hit! Deric and the team did an amazing job…Very well done.
Sodexo
WOW! What an incredible time we had with Team Bonding last week at our All Hands event! Your team was phenomenal, and with the leadership and charisma of Scott, pulled off keeping the attentions of a very lively crowd!
Capital One

I heard only great things about the Art Heist! Everyone was interacting and working together. Seemed really into it and having fun!!
Mohegan Sun
Contact Us for a Tailored Event
Even with all of the packaged event options we offer, you may need something different. Maybe a special conference theme, favorite management book, ideal training model or a unique set of learning outcomes... We can help.