Team Painting
Using innovative Augmented Reality (AR) technology, we've unleashed a new way of experiencing a painting event by boxing it for you. Powerful enough for creative folks, and simple enough for everyone, Team Painting has the ability to connect your individual works of art into one whole masterpiece.
Request A Quote
Event Overview
Be Virtually Creative Together!
Painting Success with Team Collaboration
The Team Painting experience starts with receiving a premium art box with everything you need inside. We'll facilitate through Zoom, (or another platform of choice) to guide you and your team through the process and keep everyone energized! You'll receive a zoom link with instructions that will allow all participants to connect remotely.
All participants download the app (iOS or Android) which has options that cater to everyone, from newbies to pros. Choose from an extensive gallery of professional art, or incorporate a theme that can be planned ahead of time. A completed canvas consists of 12 mini canvases that link together to create a  9″ x 9″ piece that comes with an optional frame.
The fun doesn't end with just the painting. Participants can share feedback and pictures of their personalized pieces on a virtual whiteboard. Canvases can also be taken back to your office and snapped together to create an inspiration wall or company mural. Team Painting ensures painting success, no matter what the skill level.
Event Details
Space Requirement
Each participant will need a designated space to paint, a laptop/desktop to see their team and host, and a cell phone or tablet to use the app. Required minimum is 6 teams (boxes).
Ideal For
Team Painting is the creative solution to:
Inspire and motivate remote teams
Build and keep company culture strong
Encourage collaboration
Virtual employee engagement activity
Boost company morale
Learn something new
Tailoring
Extra canvases can also be purchased. Canvases can be kept at home and shared on a virtual whiteboard or taken back to your office and snapped together to create a giant masterpiece.
WOW! What an incredible time we had with Team Bonding last week at our All Hands event! Your team was phenomenal, and with the leadership and charisma of Scott, pulled off keeping the attentions of a very lively crowd!
Capital One

Professional and really engaged with our team! Looked like your chefs love what they do. You can see it and feel it! Our mission and goal were achieved!
Hy Cite

The hunt was a huge success!! Even this skeptical crowd of mobile app building designers and engineers were pleasantly surprised with the very cool smartphone application and everyone had a really great time! Michael and his team did a terrific job facilitating and the whole event went very smoothly.
Pandora
It was a great time. I have only received positive feedback from my team which is a rare thing. Please let Stuart know we loved it.
TCR2 Therapeutics

We had a great time and I received a lot of positive feedback from the team. They were surprised, had fun and enjoyed participating in multiple activities. Michael was amazing!
Ariat
Today was an awesome event! Our employees loved it! Paul was amazing! Thank you very much for the organized chaos! C'mon Down - Love it!"
LPSI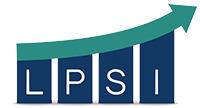 Other activities you may like.
Contact us to tailor this event to your unique needs.
Even with all of the packaged event options we offer, you may need something different. Maybe a special conference theme, favorite management book, ideal training model or a unique set of learning outcomes… We can help.