Silk Road Traders
Team journey through the cultures, customs and potential pitfalls of the famous Silk Road
This Event Has Departed...
This event has bonded more teams than we can count but has finally run its course and is now considered part of The Departed. Below you'll find a scrolling list of additional events that are considered great alternatives. If you really loved Silk Road Traders and think it should be brought back from The Departed, let us know by voting using the button below!
Vote To Bring Back
Ideal For
Teamwork
Team roles
Leadership
Collaborative competition
Negotiation and trading
Client focus, client needs
Changing market forces
Seizing opportunities
Cross-functional collaboration
Persistence
Determination
Networking
Fun
Tailoring
Our history-based team building events are far more than just a fun opportunity to dress up (and that is fun!). The genre, legends and success stories from history that we have designed these events around are also very rich seams for business themes, issues and insights.  TeamBonding presents these with our partner in Australia and in the Middle East.
Event Description
An exciting team building business game and team journey through the cultures, customs and potential pitfalls of the famous Silk Road as they join an exotic caravan in search of opportunity, profit, and adventure.
Silk Road Traders is a tactile team building game for employees that also has a unique multi-national flavor. The game is set in the ever-changing and dynamic environment of the old Silk Road where East truly meets West.  Teams journey along the famous Silk Road in Camel Caravans where conflicting agendas can be reconciled for strategic mutual gain, or end in a destructive competition that may doom the entire caravan.
Fun and adventure are balanced with some good business acumen as each team seeks to trade profitably in their exotic goods.   Values that vary depending upon what town they may find themselves in at any given time, and the motivations of the buyers.
 The journey is punctuated with a noisy and energetic camel race at the Oasis of Palmyra along with some unexpected twists that may seriously impact the unprepared (or those suffering from disunity).  The most profitable team will be the one who achieves their own goals while avoiding the short-term profits that may come from unnecessary conflict and disunity with those around them.
Silk Road is an enjoyable, engaging and meaningful team building game for employees where individuals and teams can project their team skills into a challenging program while also having a great deal of fun.
Rave Reviews From Clients
Ben was an excellent facilitator and quickly engaged the group. Overall feedback has been positive. We look forward to working with you in the future.
PPG
I have to say Kevin was absolutely OUTSTANDING. He is truly gifted in his presentation, engagement of the people, he's funny and everyone just raved over him—top notch!
Sanofi
Amazing! The event was a HUGE success! Everything was perfect – the participants thoroughly enjoyed themselves. I can't say enough about how well it went. The word is already flying around the office about the success of the program and we already have another group thinking about using this program for an event of their own!
Kronos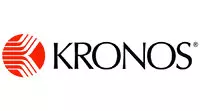 "It was an amazing day… and the team really enjoyed Tools for Schools. It meant a lot to them to help children in the community. There were many teary eyes, including mine!"
IBM
I heard only great things about the Art Heist! Everyone was interacting and working together. Seemed really into it and having fun!!
Mohegan Sun
Professional and really engaged with our team! Looked like your chefs love what they do. You can see it and feel it! Our mission and goal were achieved!
Hy Cite

Contact Us for a Tailored Event
Even with all of the packaged event options we offer, you may need something different. Maybe a special conference theme, favorite management book, ideal training model or a unique set of learning outcomes... We can help.