Operation Rollerball
Work across team boundaries with this collaborative team building activity
Request A Quote
Rollerball is a sophisticated team project that requires well thought out responses to a demanding client brief. Teams must produce a creative and highly profitable solution for the client that will win them the lucrative contract.
Ideal For
Cross-Functional Collaboration
Customer Focus
Team Roles and Diversity
Overcoming Task Overload
Big Picture Thinking
Improve Execution
Change
Fun and Motivation
Communication
Networking
Tailoring
Rollerball can be tailored for delivery within a variety of exciting themes:
Secret agent project
Myth and mystery/wizards device
Roller-coaster/theme park project
Space agency launch device
Ancient mythology
Event Description
Operation Rollerball is a great event that works equally well indoors or outdoors. Operation Rollerball is fun and fast-moving cross-functional team building activity involving collaboration and competition.
You are approached by a high-profile customer who is looking for a complex and unique device that must be constructed across several geographic areas. To be successful, the teams must break down functional barriers and each stage of the project must succeed for overall success. Internal and external customers must be handled effectively in order to deliver a final solution.
Teams need to plan and design their approach before executing and testing the working model of the complex design. It's not all project management, as teams must also use their own creativity and innovation and make the best use of time and resources to meet the client's needs. Of course, it's not all plain sailing as – just like in business – the client's needs change to make things even more demanding.
Operation Rollerball is challenging – but lots of fun, with plenty of twists and turns as teams unify their focus to achieve the most profitable and novel solution to their client's brief. Cross-functional work, teamwork, creativity, innovation, internal and external customer focus, dealing with change, team roles, and diversity all come into play as you plan and execute. The cross-functional team building challenge lasts 2-3 hours, requiring a group of five or more people and can include themes, such as Space, Military, Pirates, Myths & Magic.
Rave Reviews From Clients
The feedback has been nothing but positive. I received several unsolicited comments from many people who could not say enough great things about the program and the facilitators. It was definitely a success!
Liberty Mutual Insurance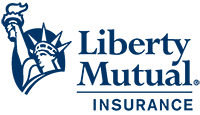 Today was an awesome event! Our employees loved it! Paul was amazing! Thank you very much for the organized chaos! C'mon Down - Love it!"
LPSI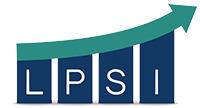 Professional and really engaged with our team! Looked like your chefs love what they do. You can see it and feel it! Our mission and goal were achieved!
Hy Cite

Just wanted to let you know that activity was a huge hit! Deric and the team did an amazing job…Very well done.
Sodexo
The hunt was a huge success!! Even this skeptical crowd of mobile app building designers and engineers were pleasantly surprised with the very cool smartphone application and everyone had a really great time! Michael and his team did a terrific job facilitating and the whole event went very smoothly.
Pandora
Amazing! The event was a HUGE success! Everything was perfect – the participants thoroughly enjoyed themselves. I can't say enough about how well it went. The word is already flying around the office about the success of the program and we already have another group thinking about using this program for an event of their own!
Kronos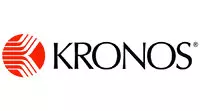 Contact us to tailor this event to your unique needs.
Even with all of the packaged event options we offer, you may need something different. Maybe a special conference theme, favorite management book, ideal training model or a unique set of learning outcomes… We can help.