Operation Rollerball
Work across team boundaries with this collaborative team building activity
This Event Has Departed...
This event has bonded more teams than we can count but has finally run its course and is now considered part of The Departed. Below you'll find a scrolling list of additional events that are considered great alternatives. If you really loved Operation Rollerball and think it should be brought back from The Departed, let us know by voting using the button below!
Vote To Bring Back
Ideal For
Cross-Functional Collaboration
Customer Focus
Team Roles and Diversity
Overcoming Task Overload
Big Picture Thinking
Improve Execution
Change
Fun and Motivation
Communication
Networking
Tailoring
Rollerball can be tailored for delivery within a variety of exciting themes:
Secret agent project
Myth and mystery/wizards device
Roller-coaster/theme park project
Space agency launch device
Ancient mythology
Event Description
Operation Rollerball is a great event that works equally well indoors or outdoors. Operation Rollerball is fun and fast-moving cross-functional team building activity involving collaboration and competition.
You are approached by a high-profile customer who is looking for a complex and unique device that must be constructed across several geographic areas. To be successful, the teams must break down functional barriers and each stage of the project must succeed for overall success. Internal and external customers must be handled effectively in order to deliver a final solution.
Teams need to plan and design their approach before executing and testing the working model of the complex design. It's not all project management, as teams must also use their own creativity and innovation and make the best use of time and resources to meet the client's needs. Of course, it's not all plain sailing as – just like in business – the client's needs change to make things even more demanding.
Operation Rollerball is challenging – but lots of fun, with plenty of twists and turns as teams unify their focus to achieve the most profitable and novel solution to their client's brief. Cross-functional work, teamwork, creativity, innovation, internal and external customer focus, dealing with change, team roles, and diversity all come into play as you plan and execute. The cross-functional team building challenge lasts 2-3 hours, requiring a group of five or more people and can include themes, such as Space, Military, Pirates, Myths & Magic.
Rave Reviews From Clients
I have to say Kevin was absolutely OUTSTANDING. He is truly gifted in his presentation, engagement of the people, he's funny and everyone just raved over him—top notch!
Sanofi
WOW! What an incredible time we had with Team Bonding last week at our All Hands event! Your team was phenomenal, and with the leadership and charisma of Scott, pulled off keeping the attentions of a very lively crowd!
Capital One

Today was an awesome event! Our employees loved it! Paul was amazing! Thank you very much for the organized chaos! C'mon Down - Love it!"
LPSI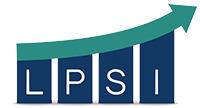 I heard only great things about the Art Heist! Everyone was interacting and working together. Seemed really into it and having fun!!
Mohegan Sun
It was a great time. I have only received positive feedback from my team which is a rare thing. Please let Stuart know we loved it.
TCR2 Therapeutics

"It was an amazing day… and the team really enjoyed Tools for Schools. It meant a lot to them to help children in the community. There were many teary eyes, including mine!"
IBM
Contact Us for a Tailored Event
Even with all of the packaged event options we offer, you may need something different. Maybe a special conference theme, favorite management book, ideal training model or a unique set of learning outcomes... We can help.