Remote Team Adventures
Are you looking for a unique way to increase employee engagement and retention? Remote Team Adventures Kits brings enthusiasm and teamwork to your doorstep. Available as a fully-hosted, or remote-hosted event, your team will receive a kit to start their investigation… and survival.
This Event Has Departed...
This event has bonded more teams than we can count but has finally run its course and is now considered part of The Departed. Below you'll find a scrolling list of additional events that are considered great alternatives. If you really loved Remote Team Adventures and think it should be brought back from The Departed, let us know by voting using the button below!
Vote To Bring Back
Event Overview
Your Team's Survival Depends on Teamwork.
Can your team survive the ghosts of Ghastly Manor?
Survive an escape from Mars?
Our Live-Action Team Adventure Series has been designed to immerse your team in a variety of unique, and fun investigative scenarios. We'll put your team's problem-solving skills to the test cracking codes, discovering clues, uncovering hidden stories, and more! Choose between Ghastly Manor, or Space Madness, both designed to be fun, engaging, and promotes bonding with teammates over a challenge they accomplished together.
Focusing on specifically on developing and targeting team weak points like communication, trust,  leadership, and other teamwork traits, you get the best of both worlds.
Bring your Team on a Dynamic, Fun, & Immersive
Team Building Adventure!
Click on a Remote Team Adventure to view/print more information.


Event Details
Space Requirement
One large room or multiple rooms, and table space per team. Each kit includes materials for 4 teams of (3 – 5).
Ideal For
This team building adventure is perfect for groups looking to:
Boost bonding, unity, and trust through the power of play.
Players must rely on info from others to make decisions that personally affect them.
Team members will need to "step up" at various points and make key decisions that affect the whole group.
Clues like items and documents need different perspectives to find connections.
Learn more about starting and managing a remote team here. 
Tailoring
Our Remote Team Adventures can be shipped anywhere in the world and are perfect for large and small groups. We offer two different packages.
Hosted version – we provide a host who coordinates the event on-site at the location of your choice.
Remote version – we provide a host that will join you virtually through a Zoom Room or another platform of your choice.
If you do not need a host, please visit our DIY Live-Action Team Adventures page here.
It was a great time. I have only received positive feedback from my team which is a rare thing. Please let Stuart know we loved it.
TCR2 Therapeutics

"It was an amazing day… and the team really enjoyed Tools for Schools. It meant a lot to them to help children in the community. There were many teary eyes, including mine!"
IBM
The feedback has been nothing but positive. I received several unsolicited comments from many people who could not say enough great things about the program and the facilitators. It was definitely a success!
Liberty Mutual Insurance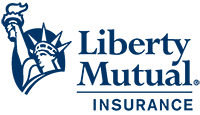 Our client and the guests LOVED the activity. Paul did an amazing job keeping everyone engaged and entertained.
Corinthian Events
Professional and really engaged with our team! Looked like your chefs love what they do. You can see it and feel it! Our mission and goal were achieved!
Hy Cite

Just wanted to let you know that activity was a huge hit! Deric and the team did an amazing job…Very well done.
Sodexo
Contact Us for a Tailored Event
Even with all of the packaged event options we offer, you may need something different. Maybe a special conference theme, favorite management book, ideal training model or a unique set of learning outcomes... We can help.