Live-Action Team Adventures
Murder, Mystery and More
This Event Has Departed...
This event has bonded more teams than we can count but has finally run its course and is now considered part of The Departed. Below you'll find a scrolling list of additional events that are considered great alternatives. If you really loved Live-Action Team Adventures and think it should be brought back from The Departed, let us know by voting using the button below!
Vote To Bring Back
Group Size
up to 100, ideal for teams of 4
Space Requirement
This event takes place all over the city, several blocks that are all within walking distance, so there is no room setup.  Consider combining it with dinner before or after the event.
Ideal For
Annual events
Away days
Summer outings
Before or after dinner
Intern events
Tailoring
Each installment in our Live Action Adventure Series has been designed to focus on collaborative problem solving, thinking outside the box, working within a tight deadline, and developing and harnessing leadership skills. These games have been created to thoroughly entertain your staff and create memories that will last long after the culprit has been apprehended.
All four installments in this series lend themselves to customization. Each script is written specifically for the city in which your event will take place and clues are created based on the history and characteristics of your city. Suspects can be customized to include local celebrities, key company personnel, and can even accommodate inside jokes.
Event Description
Our Live-Action Team Adventure Series has been designed to immerse your team in a variety of investigative scenarios. We'll put your problem-solving skills to the test as each team is provided with
top secret information, classified clues, hot leads, and a list of outrageous informants to interrogate. Can your teams crack "The Case of the Dead Paparazzi" and determine whodunit, with what weapon, and where the crime took place? Will you be able to save an entire city by thwarting the efforts of an international crime ring by preventing "The Exchange"? How will you contribute when you're called into duty to rescue the victim in the real-time crime game "Ransom"? And finally, can you locate our accidental visitors and fix "The Broken Time Machine" in order to help them get back to whatever era they traveled here from?
Are you ready to begin your adventure?  Click on the logo for more info on the different missions: 
Rave Reviews From Clients
Our client and the guests LOVED the activity. Paul did an amazing job keeping everyone engaged and entertained.
Corinthian Events
"It was an amazing day… and the team really enjoyed Tools for Schools. It meant a lot to them to help children in the community. There were many teary eyes, including mine!"
IBM
WOW! What an incredible time we had with Team Bonding last week at our All Hands event! Your team was phenomenal, and with the leadership and charisma of Scott, pulled off keeping the attentions of a very lively crowd!
Capital One

Amazing! The event was a HUGE success! Everything was perfect – the participants thoroughly enjoyed themselves. I can't say enough about how well it went. The word is already flying around the office about the success of the program and we already have another group thinking about using this program for an event of their own!
Kronos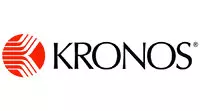 Ben and his team were fantastic yesterday! Thank you so very much for everything!
VCA Animal Hospital

The hunt was a huge success!! Even this skeptical crowd of mobile app building designers and engineers were pleasantly surprised with the very cool smartphone application and everyone had a really great time! Michael and his team did a terrific job facilitating and the whole event went very smoothly.
Pandora
Contact Us for a Tailored Event
Even with all of the packaged event options we offer, you may need something different. Maybe a special conference theme, favorite management book, ideal training model or a unique set of learning outcomes... We can help.