Keys To Success
Puzzle-Solving Treasure Hunt
This Event Has Departed...
This event has bonded more teams than we can count but has finally run its course and is now considered part of The Departed. Below you'll find a scrolling list of additional events that are considered great alternatives. If you really loved Keys To Success and think it should be brought back from The Departed, let us know by voting using the button below!
Vote To Bring Back
Space Requirement
Any outdoor park, conference center resort or even a willing mall or museum can work.  Teams typically work within a one square mile play zone.
Ideal For
New product launches
Sales meetings
Break up long meetings
Outcomes:
Problem solving
Boost team spirit/morale
Critical thinking
Fun and challenging
Tailoring
There's plenty of room for customization with this event, so we can easily include optional training or debriefing which focuses on whatever subject you choose.
Event Description
Keys to Success is a corporate scavenger hunt adventure with puzzles. Teams travel on foot to unlock hidden locked boxes and use the contents of the boxes, along with a decoder, to solve a final meta-puzzle. These are no ordinary puzzles and it will take a diverse set of skills and talents to solve them. The mission? To celebrate everyone's talents and demonstrate knowledge comes in many forms! Sounds simple enough, right? Well, there's one slight catch: each box is secured with a different lock, and each team begins the event with only a couple of keys.
The team that answers the final meta-puzzle, a riddle, first will win!  One of the most interesting things about this treasure hunt team building activity is that typically the team that collects all the items the fastest rarely wins, since solving the riddle takes a very different set of skills than just completing each step.
So exactly how do you collect all the keys necessary for victory? If you're alert and have an eye for detail, you'll discover some on your own. Others can only be secured through shrewd trading with other teams. You'll have chances to win still more keys in a wild and wacky series of physical challenges. Past events have included rock-paper-scissors, three-legged races, even paper airplane throwing contests — as far as we're concerned, the sky's the limit for Keys To Success.
Rave Reviews From Clients
Thank you for a wonderful event.Everyone had a great time. The positive comments continue and several people even said, 'It was the best day away ever!
K.P., Commonwealth of Massachusetts
The event was perfect !!!!! Your staff were amazing and engaging. We absolutely loved the activities building up to the Teddy Bear Build. Beyond our expectations.
Boston Scientific

Professional and really engaged with our team! Looked like your chefs love what they do. You can see it and feel it! Our mission and goal were achieved!
Hy Cite

The feedback has been nothing but positive. I received several unsolicited comments from many people who could not say enough great things about the program and the facilitators. It was definitely a success!
Liberty Mutual Insurance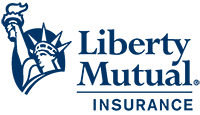 Just wanted to let you know that activity was a huge hit! Deric and the team did an amazing job…Very well done.
Sodexo
I heard only great things about the Art Heist! Everyone was interacting and working together. Seemed really into it and having fun!!
Mohegan Sun
Contact Us for a Tailored Event
Even with all of the packaged event options we offer, you may need something different. Maybe a special conference theme, favorite management book, ideal training model or a unique set of learning outcomes... We can help.