Escape From Hotel California
Each table becomes a virtual "room" and tries to solve the challenging puzzles and get out of that hotel room. Virtual "walls" hold some answers and don't rule out a visit from Mick Jaguar and his merry band of puzzlers with some hints.
Request A Quote
Event Overview
Escape the room at the Hotel California - Any Time of Year, You Can Find it Here
Presenting Escape from Hotel California, a team building escape game for small and large groups. We bring all the live-action adventure of escape games right to your meeting room, hotel or conference center. Each table becomes a "virtual room" as teams must crack the secrets of the locked chest before them – all in 75 minutes.
In this team building escape game, your team wakes up locked in a trashed hotel room. The rock star who booked the room is nowhere to be found. Damages are easily in the tens of thousands of dollars. Memories are vague…what really happened last night? More importantly, how will you get out? You only have 90 minutes till check-out, so somebody needs to figure it out. Who will put it all together and solve the grand puzzle?
Each team's table "room" contains clues in the form of song lyrics, tour logs, and fan letters. Just when it seems all is lost, Mick Jaguar and his band make an appearance via Skype to add vital information. One of your teams will escape first, making them the clear winner. But success requires crisp communication, lateral thinking and time management, plus serious teamwork.
Can you and your team solve the puzzles, find the key, and escape the room?
Event Details
Space Requirement
Teams of 5-10 seated at round tables is the best set-up. We need a 6' rectangular table in front with a podium for laptop. Screen, projector and audio from computer is a must. 4-6 flip charts (will not use paper or pens, just for displays).
Ideal For
Perfect for meetings where the group "has done it all"
The minimal set-up allows for plug and plays directly into meeting day
Cutting edge entertainment (Escape Rooms are the fastest growing past time, worldwide)
Tailoring
Escape From Hotel California runs longer than their theatrical relatives, usually 75-90 minutes. With a fifteen minute introduction and a twenty minute debrief, our events can last 2+ hours, within the typical corporate activity timeframe.
Everything went great, your moderator was awesome as usual. Thank you for all your efforts in making this a great experience for the team. This is the 4th event you guys have hosted for us in less than a year and we are very pleased with the outcome.
Genetech
Escape From Hotel California was an excellent event and our entire team had a very positive and memorable experience. The hosts (Jane and Jonathon) were energetic, engaging, and funny. The coordination and planning leading up to the event was very easy for our company, TeamBonding took care of everything (thanks Jenna!).
National Grid plc
"We had a BLAST!! And Rain was a great facilitator! So much FUN! I would love to see any pics that Rain took too. Thanks again for your willingness to re-schedule."
Dome Construction
WOW! What an incredible time we had with Team Bonding last week at our All Hands event! Your team was phenomenal, and with the leadership and charisma of Scott, pulled off keeping the attentions of a very lively crowd!
Capital One

"It was an amazing day… and the team really enjoyed Tools for Schools. It meant a lot to them to help children in the community. There were many teary eyes, including mine!"
IBM
The feedback has been nothing but positive. I received several unsolicited comments from many people who could not say enough great things about the program and the facilitators. It was definitely a success!
Liberty Mutual Insurance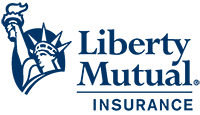 Other activities you may like.
Contact us to tailor this event to your unique needs.
Even with all of the packaged event options we offer, you may need something different. Maybe a special conference theme, favorite management book, ideal training model or a unique set of learning outcomes… We can help.