Art Heist Escape Challenge
You're in the frame. You need to escape. You must beat the clock.
This Event Has Departed...
This event has bonded more teams than we can count but has finally run its course and is now considered part of The Departed. Below you'll find a scrolling list of additional events that are considered great alternatives. If you really loved Art Heist Escape Challenge and think it should be brought back from The Departed, let us know by voting using the button below!
Vote To Bring Back
Space Requirement
Interactive and engaging, this unique team activity is an ideal solution for conference breakout sessions, ice-breakers or for when time is limited. And because Art Heist is played 'virtually', it can be delivered at any location or venue for any team size.
Ideal For
Strengthens bonds within the group
Identifies team's strengths & weaknesses
Promotes strategic thinking
Encourages collaboration
Improves the ability to problem solve
Increases productivity
Tailoring
The Art Heist Escape Challenge is extremely versatile. It can be run:
as an icebreaker (while you pass appetizers)
any place and anytime (turn even the most sedate conference room into a team building venue)
for groups large and small (don't sweat the logistics with large groups!)
in between conference sessions (revitalize weary staff with a short break)
Event Description
The question is simple: does your team have what it takes to escape? Based on popular escape room challenges, this 60-minute art heist escape room combines tasks, riddles, and puzzles that put your problem-solving skills to the test. Starting out in a 'locked office,' you are in the frame as an accessory to the perfect art heist. The panic room activity is a problem-solving team building activity for groups of any size. Participants work together to complete a series of tasks and interactive challenges before they can 'escape'.
Armed with iPads featuring interactive game screens, teams unpick evidence, unravel cryptic messages and avoid the curve balls that will be thrown at them along the way. Test teamwork and logic skills in this virtual room escape challenge.
Questions, tasks, and challenges…
Interactive and engaging, the art heist escape room activity is an ideal solution for conference break-out sessions, ice-breakers or for when time is limited. And, because the Art Heist Escape Challenge is played 'virtually', it can be delivered at any location or venue for any team size.
Rave Reviews From Clients
"Excellent show! The actors were fun and interacted well with your company. We will definitely recommend to others. I enjoyed hearing that co-worker laughter!"
American Express
Amazing! The event was a HUGE success! Everything was perfect – the participants thoroughly enjoyed themselves. I can't say enough about how well it went. The word is already flying around the office about the success of the program and we already have another group thinking about using this program for an event of their own!
Kronos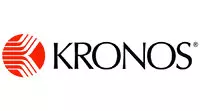 Professional and really engaged with our team! Looked like your chefs love what they do. You can see it and feel it! Our mission and goal were achieved!
Hy Cite

The hunt was a huge success!! Even this skeptical crowd of mobile app building designers and engineers were pleasantly surprised with the very cool smartphone application and everyone had a really great time! Michael and his team did a terrific job facilitating and the whole event went very smoothly.
Pandora
Our Charity Bike Build donation event was a huge success. Matt and his team handled everything beautifully, and our group had a ton of fun. I heard nothing but positive comments afterwards. We will definitely recommend you to our colleagues.
Genentech

Today was an awesome event! Our employees loved it! Paul was amazing! Thank you very much for the organized chaos! C'mon Down - Love it!"
LPSI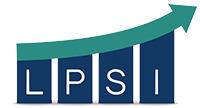 Contact Us for a Tailored Event
Even with all of the packaged event options we offer, you may need something different. Maybe a special conference theme, favorite management book, ideal training model or a unique set of learning outcomes... We can help.