We've filtered your results
We can work with you wherever you are, and wherever you're going. No matter how many languages your team members speak, our facilitators and a worldwide network of partners are always ready to help you coordinate your next team building event.
Event Name
Format
Group
Description
In-Person
Varies
Hema Vyas is a renowned speaker on heart wisdom, human consciousness, spirituality, health, energy medicine, and the science of Ayurveda and for almost thirty years she has been practicing as a psychologist and life leadership mentor. Clients credit Hema with providing needle-turning solutions to the previously unsolvable and sometimes invisible problems whilst creating the space to surface hidden opportunities. She enables leaders to overcome internal and external barriers so that they can connect with their vision, intuition, and creativity. Hema is not afraid to suggest transformation where it is needed, whilst amplifying that which is working.
In-Person
Varies
Daryl Woodhouse is a 26 x Award-Winning Business Growth Strategist & Founder CEO of Advantage Business Partnerships Limited, Productivity & Wellness Keynote Speaker, Executive Coach, Business School Lecturer and Non-Executive Director.
In-Person
Varies
Chris Johnson is the bestselling author of On Target Living and co-author of Capacity. He has presented on thousands of stages in the US and internationally. Organizations, leaders, and teams have benefited from his unique approach, which flies in the face of convention by showing us how to unleash human potential and create transformation from the inside out.
In-Person
Varies
Matthew Caldaroni is a High Performance Resiliency expert. Through his experiences of working with various professional athletes and elite business professionals, and being an ex-professional soccer player himself, Matthew understands both the highs and lows that are associated with being a competitor. He is one of the first in his craft to tap into the lifestyle of a resilient competitor, versus the psychology, and has found that successful performances go beyond the performance environment.
Let's talk.
For more than 20 years, we've been helping teams like yours enhance open communication and build team camaraderie. If you want to rekindle the bonds your team once shared, or you're assembling a new virtual team for the post-pandemic world, we are here to help.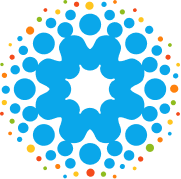 Create Your Free Account
Get exclusive access to new programs from the TeamBonding Lab, save your favorite ideas, and track your upcoming events.
Already have an account? Login