We've filtered your results
We can work with you wherever you are, and wherever you're going. No matter how many languages your team members speak, our facilitators and a worldwide network of partners are always ready to help you coordinate your next team building event.
Event Name
Format
Group
Description
In-Person
12 – 500 people
Now your team can explore top museums and wonders of the world on an immersive virtual scavenger hunt. Along the way, you'll compete in fun team activities including trivia, video and photo challenges. Smart fun at its best.
In-Person
4-500 people
This fast-paced online adventure combines fun escape room-style challenges with the latest in online team building technology. Teams collaborate to hunt for clues, solve brain teasers and more as they compete for points.
In-Person
8 - 450 people
Inspired by the TV hit Amazing Race, this competitive virtual scavenger hunt is always a big win. Small teams must race around the globe completing fun, educational travel-themed challenges to earn points along the way. 
In-Person
15-500 people
This unique team building event combines laughter, creativity and collaboration for groups working from home. Competing as small teams, you'll solve trivia challenges, find objects around the house and shoot entertaining videos.
Let's talk.
For more than 20 years, we've been helping teams like yours enhance open communication and build team camaraderie. If you want to rekindle the bonds your team once shared, or you're assembling a new virtual team for the post-pandemic world, we are here to help.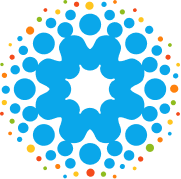 Create Your Free Account
Get exclusive access to new programs from the TeamBonding Lab, save your favorite ideas, and track your upcoming events.
Already have an account? Login