Volunteer Together
In-Person or Online
TeamBondingCSR is a division of TeamBonding with a mission to uniquely combine team building with social responsibility. We have created groundbreaking non-profit-aligned volunteer programs. Our unique innovative programs and management raise the standards of impact for corporations and non-profits.
Get In Touch
Volunteer Management for your Company
We empower companies to connect better with their teams and reach above their targeted social impact goals! TeamBondingCSR makes it easy. We are your resource in running volunteer events with leading Non-Profits around the World.
Our Process
We have a proven track record of creating customized volunteer teambuilding programs for over 100,000 employees annually. We work as extension of your team to provide strategy assessment, program design, impact/data results and team engagement.
Step 1 – Needs Analysis
We tailor everything to your needs, begin with meeting one of our team members to discuss your company values, social impact goals, employee skillsets, location and what makes your teams' unique. 
Step 2 – Partnership
TeamBonding CSR becomes an extension of your team, we will manage, execute, and track impact on your volunteer events. Together we will agree on a customized plan that achieves your companies CSR goals. You will be introduced to (with your signature?) a dedicated account manager that will prioritize your company.
Step 3 – Execution
We do all the heavy lifting, source all supplies needed, produce event material, facilitate events, manage shipping and logistics connect with non-profit on donation. Allow your teams to come to us. We will house a library of aligned volunteer events that your employees can choose from. Weither your teams are virtual, hybrid, or in-person we have that covered.
Step 4 – The Impact
We prioritize happy teams and data collection. We want to celebrate every volunteer milestone you hit! Your account manager will provide you with data overviews, team event photos, and everything in between.
Are you ready to find out why Fortune 500 companies chose TeamBonding CSR?
Volunteer Programs for your Team
We make Corporate Volunteering effortless.
Coming together as a team to volunteer should be easy, but we understand that connecting with a non-profit, finding an event that meets your companies social impact goals, and staying within budget can be challenging. TeamBonding CSR elevates all stress by working with you from event creation to donation. We combine volunteer events with our 35+ years of teambuilding experience to allow your team to give back, connect, and improve employee engagement.
Choose from one of our many high impact volunteer kits or allow us to create a custom event to meet your needs. Teams that work with us do more than just pack donation supplies, instead they have a hands on volunteer experience. Your team may hand craft a paracord that saves a deployed soldiers life, or build a STEM boat that provides an underprivileged child with an educational tool that otherwise they would not have access to.
Let us manage your next volunteer effort.
Build-it-Yourself Donation Kits
Build it Yourself volunteer kits for in person, virtual & hybrid events when you don't require event management or facilitation.
Easily lead high impact volunteer program yourself with our Build it Yourself Volunteer kits. We do the hard work for you, all you need to do is decide the impact your team wants to make!
Our process is simple: First, you select the team activity and non-profit to donate to. Then, we coordinate with the non-profit and send kits to you at one location or to each team member! Finally, you will receive all materials to confidently run an engaging team building volunteer event.
We created these kits to allow companies to have real hands on volunteer work while making you look good for choosing to work with us.
TeamBondingCSR is a companies resource for meeting their social impact goals by providing their employees with options for engaging high impact volunteer events. We are currently partnered with fortune 500 companies to internally manage their volunteer Team Building. We successfully provide high-impact volunteering for over 100,000 employees annually.
Since beginning our Corporate Volunteer Management journey in 2020, we have engaged teams in over 130,000 hours of volunteering and donated over 250,000 much-needed items to non-profits. We are continuously developing new non-profit aligned programs, coordinating events, and facilitating programs in person, virtually, and in the hybrid space. Whether you chose to partner with us, host one event, or purchase our build-it-yourself programs, we are excited to make an impact together!
Types of Corporate Volunteer Events
Virtual Volunteer Events
Bring your team together with our virtual high impact volunteer team building events. Whether you are 10 or 10,000 people, allow us to ship our unique build it yourself volunteer kits to each remote employees home. Then, over video platform come together to experience our hands on volunteer builds. When the event ends use your pre-paid label to send your finished product directly to our non-profit partners!
Hybrid Volunteer Events
Collaborative high impact volunteer team building events between in-person and remote employees. We make it easy to engage hybrid teams, taking on coordination of delivering supplies to both remote and office employees. Our goal is to make your team feel as though they are together making an impact.
In-Person Events
Foster volunteerism and teamwork with everyone together in a single location. TeamBondingCSR provides a seamless volunteer experience by handling all logistics from sourcing items, partnering with non-profits, to providing post-event impact data. Working with us allows everything about your event to be customizable, our mission is to see you over achieve your social impact goal.
Our Current Programs
Our high impact volunteer events are uniquely created to allow for 60+ minutes of hands on volunteering whether your virtual, hybrid, or in-person. Each event has been created hand in hand with our non-profit partners to allow your team to make the most impact. 
"Excellent show! The actors were fun and interacted well with your company. We will definitely recommend to others. I enjoyed hearing that co-worker laughter!"
American Express
Our client and the guests LOVED the activity. Paul did an amazing job keeping everyone engaged and entertained.
Corinthian Events
Today was an awesome event! Our employees loved it! Paul was amazing! Thank you very much for the organized chaos! C'mon Down - Love it!"
LPSI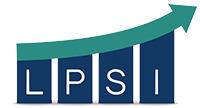 The event was perfect !!!!! Your staff were amazing and engaging. We absolutely loved the activities building up to the Teddy Bear Build. Beyond our expectations.
Boston Scientific

WOW! What an incredible time we had with Team Bonding last week at our All Hands event! Your team was phenomenal, and with the leadership and charisma of Scott, pulled off keeping the attentions of a very lively crowd!
Capital One

Amazing! The event was a HUGE success! Everything was perfect – the participants thoroughly enjoyed themselves. I can't say enough about how well it went. The word is already flying around the office about the success of the program and we already have another group thinking about using this program for an event of their own!
Kronos