Hybrid Team Resilience Training
Discover how to stay happy and healthy in the world of change and uncertainty. Build both individual and team resiliency to bounce back from the challenges life and work have to offer.
Request A Quote
Event Overview
How to stay happy and healthy in a world of fear and uncertainty.
What is Resilience?
It is the ability to bounce back amid stress, change, and challenging circumstances. Resiliency is the answer when we are asked to do more with less, and the rate of change and complexity accelerates. The good news is that resiliency is a skill that can be learned and improved with practice, both individually and as a team.
In Resiliency, will learn what happens to the brain during uncertainty and how to get back to being calm and focused. Explore simple, yet effective techniques to keep your body healthy through eating properly, movement and enough sleep. Each person develops a plan unique to them and their strengths and situation, while at the same time building your team resilience. Team resilience allows a team to respond to change and disruption in a positive, flexible way. It's a collective skill. In the face of adversity, resilient teams maintain their productivity while minimizing the emotional toll on their members. By finding ways to support and rely on each other fully, teams can persist and thrive in any work challenge.
Teams will end their Professional Development Workshop with a clear resiliency plan of action on both the individual and team level. At TeamBonding, we know how important it is for any new training knowledge to be practical and applicable. That's why we put such great emphasis on immediate and realistic applications. Participants leave with a plan in place for being more resilient in the coming week and beyond.
Event Details
Space Requirement
We can deliver this program virtually through Zoom, or we can use another platform of your choice. If this is an in-person event, we would need a place for everyone to sit and tables to write on, along with an open space to move around for group exercises.
Ideal For
Resiliency is perfect for teams looking to:
Bounce back quickly from setbacks
Learn what happens to the brain under stress and how to get back to calm.
Find out techniques to keep your body strong through eating, movement and sleep.
Learn the value of social connection and techniques to enhance those benefits
Develop a team resiliency play
Tailoring
All Professional Development Workshops are tailored given consideration to group size, geographical location and time zone. Reach out to us for any further customizations.
I have to say Kevin was absolutely OUTSTANDING. He is truly gifted in his presentation, engagement of the people, he's funny and everyone just raved over him—top notch!
Sanofi
Today was an awesome event! Our employees loved it! Paul was amazing! Thank you very much for the organized chaos! C'mon Down - Love it!"
LPSI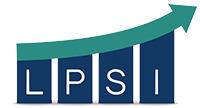 The feedback has been nothing but positive. I received several unsolicited comments from many people who could not say enough great things about the program and the facilitators. It was definitely a success!
Liberty Mutual Insurance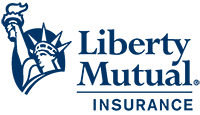 Our client and the guests LOVED the activity. Paul did an amazing job keeping everyone engaged and entertained.
Corinthian Events
Ben and his team were fantastic yesterday! Thank you so very much for everything!
VCA Animal Hospital

I heard only great things about the Art Heist! Everyone was interacting and working together. Seemed really into it and having fun!!
Mohegan Sun
Other activities you may like.
Contact us to tailor this event to your unique needs.
Even with all of the packaged event options we offer, you may need something different. Maybe a special conference theme, favorite management book, ideal training model or a unique set of learning outcomes… We can help.