Virtual Pasta Cook-Along
Close your eyes, sip your wine and you might just be transported to the Italian countryside—if only for a moment. Our virtual pasta making and eating cooking experience will bring friends and colleagues together to celebrate with an interactive cooking experience!
Request A Quote
"You can buy a good pasta but when you cook it yourself it has another feeling." Agnes Varda
Like unrinsed spaghetti noodles, good teams stick together
Virtually join Chef Richard for a truly authentic and unique cooking experience.
In this live interactive online cook-along,  Chef Richard (You might know him from Recipe for Success our Culinary Team Building division) and other classically trained chefs will join you on Zoom to teach you how to prepare some of the most popular Italian Pasta, as they do it in Rome. Recipes include ribbons of handmade fettuccine with rich meat Ragu sauce finished with fresh basil, or a delicious and versatile homemade ravioli dressed in a classic Butter Sage sauce.
Along with Chef Richard, you will prepare one of the recipes of your choice from scratch, including secret techniques only a Nonna would know.
 Fully interactive hands-on experience
 A small Shopping list and equipment will be provided prior to class day.
 Order ingredients online and have them delivered to your door.
Enjoy an authentic Italian culinary experience and come hungry and don't forget to bring your favorite wine.
Life is about exploring Pasta-bilities!
Space Requirement
Interact with the chef using Zoom on your computer, tablet, or mobile device.
Ideal For
Your guests will be greeted and can socialize for the first 5 – 10 minutes and will be led in a fun culinary excursion by an on-screen professional chef. The result: making cooking and completing your own homemade pasta.  At the class's conclusion, teams will get to show off their creations (or continue cooking).
Tailoring
What's On the Menu?
Handmade Fettuccine
Handmade Ravioli
Meat Ragu Sauce With Basil
Ravioli stuffed with Spinach and Ricotta
Butter Sage Sauce
Ingredients can be adapted for dietary restrictions or lack of availability.
Our client and the guests LOVED the activity. Paul did an amazing job keeping everyone engaged and entertained.
Corinthian Events
Just wanted to let you know that activity was a huge hit! Deric and the team did an amazing job…Very well done.
Sodexo
I heard only great things about the Art Heist! Everyone was interacting and working together. Seemed really into it and having fun!!
Mohegan Sun
Today was an awesome event! Our employees loved it! Paul was amazing! Thank you very much for the organized chaos! C'mon Down - Love it!"
LPSI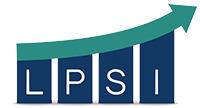 Everything went very well with our Do Good Bus. Michael was great, very friendly and really fun to have around.
Founders Brewing Co.
I have to say Kevin was absolutely OUTSTANDING. He is truly gifted in his presentation, engagement of the people, he's funny and everyone just raved over him—top notch!
Sanofi
Other activities you may like.
Contact us to tailor this event to your unique needs.
Even with all of the packaged event options we offer, you may need something different. Maybe a special conference theme, favorite management book, ideal training model or a unique set of learning outcomes… We can help.