Summit to Success
If you think you've peaked, find a new mountain. Using our app, participants will experience mountains from around the world – it's a race to the top wherein the end, the team with the most amount of points win! Success!
Request A Quote
Adventure awaits in this high-energy, high-altitude virtual event!
It's a race to the top!
Visit the most famous mountains on earth and see if your team has what it takes to reach the summit by completing fun, educational, and interactive challenges. Players will collaborate in virtual breakout rooms to guide their team up each mountain using our app. They will select a Mountaineer who is responsible for submitting team answers, and the rest of the players will become Sherpas who have relevant information that will help them all succeed.
Under the pressure of time, teams will attempt to reach the top of 12 mountains – 2 per continent. For each mountain, there will be 5 challenges to complete that reflect the different levels of climbing a mountain. Within the allotted time, teams will attempt to reach the top of 12 mountains (2 per continent). For each mountain, there will be 5 challenges to complete to reflect the different levels of climbing a mountain. Teams will have to complete one challenge at a time to proceed to the next one. 
Level 1: Surveying the Mountain – challenge/question about the mountain they are visiting
Level 2: Preparing for the climb – technical question about weather/knots/navigation, etc
Level 3: Staging the climb – photo challenge
Level 4: Reaching the basecamp – question challenge which could be about the mountain itself or a general question 
Level 5: Attaining the summit – Risk and Reward Challenge
The mountains will be marked medium – hard – very hard so the strategy is important!
Mountains include:
Mount Logan, Canada
Pikes Peak, United States
Siula Grande, Peru
Mount Fitzroy, Patagonia
Matterhorn, Switzerland
Marmolada, Italy
Mount Everest
K2
Kilimanjaro
Mount Toubkal
Mitre Peak, New Zealand
Mount Victoria
Will your team reach the summit? Find out in this high-energy virtual team experience!
Prepare for a peak experience!
Space Requirement
Summit to Success can be played remotely from anywhere. Players will need a good internet connection, a camera, and a microphone.
Ideal For
Increasing collaboration as a virtual team
Developing online communication skills
Enhancing remote problem solving
Bonding teams in a fun and engaging way
Aligning organizations
Sharing an inspirational experience as a group
This online-based event has something for everyone based on a sense of adventure!
Tailoring
Our skilled facilitators will be there to guide your participants throughout the experience and lead a debrief afterward to maximize learning outcomes. We can even add a company-specific mountain with custom challenges just for your group!
It was a great time. I have only received positive feedback from my team which is a rare thing. Please let Stuart know we loved it.
TCR2 Therapeutics

WOW! What an incredible time we had with Team Bonding last week at our All Hands event! Your team was phenomenal, and with the leadership and charisma of Scott, pulled off keeping the attentions of a very lively crowd!
Capital One

I heard only great things about the Art Heist! Everyone was interacting and working together. Seemed really into it and having fun!!
Mohegan Sun
Amazing! The event was a HUGE success! Everything was perfect – the participants thoroughly enjoyed themselves. I can't say enough about how well it went. The word is already flying around the office about the success of the program and we already have another group thinking about using this program for an event of their own!
Kronos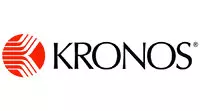 Just wanted to let you know that activity was a huge hit! Deric and the team did an amazing job…Very well done.
Sodexo
The event was perfect !!!!! Your staff were amazing and engaging. We absolutely loved the activities building up to the Teddy Bear Build. Beyond our expectations.
Boston Scientific

Other activities you may like.
Contact us to tailor this event to your unique needs.
Even with all of the packaged event options we offer, you may need something different. Maybe a special conference theme, favorite management book, ideal training model or a unique set of learning outcomes… We can help.