Peak Performance Online
Peak Performance is a high-tech, remote interactive online business game for teams that enhances leadership skills & team engagement through experiential learning.
.
Request A Quote
Event Overview
Guide Your Remote Team to the top of Mount Everest
Take on the role of an expedition leader in an emotionally gripping Virtual Summit of Mt. Everest. Manage resources, monitor conditions, and ultimately guide your remote team to the top and safely back down.
Following in the footsteps of some of the world's most famous explorers and climbers, you will be confronted with difficult choices and complex decisions that could mean the difference between life and death for your teammates. How will you distribute your materials? Which path will you choose? How much risk are you willing to take? Who or what will get left behind?
In this remote team building activity, groups must make swift, yet intelligent decisions and successfully complete a series of challenges if they want to outwit the other teams and win.
Due to the complexity of the game and the number of variables involved, each team member must take on an individual role and effectively communicate their unique information to the group. After strategizing together, they must decide on how they will move up the mountain each day. A range of factors should be taken into consideration including client fitness levels, weather conditions, strategic routes to the summit, air pressure acclimatization, and use of oxygen. Teams must use it to decide on what their guide will need to carry – tents, oxygen, or clients. Clients gain points for their team as they move higher up the mountain peak, but if they do not take adequate supplies they risk dire consequences.
The team with the most points at the end is declared the winner!
Following this remote team building experience, participants use reflective observation to identify what occurred during the exercise. They are then invited to parallel these observations to real-life circumstances and in doing so participants are able to make permanent, effective changes in their behavior.
Collaborate. Compete. Connect.
Space Requirement
Teams are 4 people max. We deliver this program primarily through Zoom, or we can use another platform of your choice.
Ideal For
This event is perfect for groups looking to:
Engage remote teams
Emphasize strategy & decision making
Improve project management skills
Manage risks as a team
Focus on planning versus action
Tailoring
Peak Performance Online has a charitable collaboration component. At a predetermined point during the main exercise, we will ask teams to switch from competing to collaborating! We do this by explaining that from this point forward each team's points go toward sending kids to school in Nepal. It is now the objective of all teams to help each other earn the most points possible and therefore send the most kids to school.
Everything went very well with our Do Good Bus. Michael was great, very friendly and really fun to have around.
Founders Brewing Co.
The hunt was a huge success!! Even this skeptical crowd of mobile app building designers and engineers were pleasantly surprised with the very cool smartphone application and everyone had a really great time! Michael and his team did a terrific job facilitating and the whole event went very smoothly.
Pandora
WOW! What an incredible time we had with Team Bonding last week at our All Hands event! Your team was phenomenal, and with the leadership and charisma of Scott, pulled off keeping the attentions of a very lively crowd!
Capital One

Amazing! The event was a HUGE success! Everything was perfect – the participants thoroughly enjoyed themselves. I can't say enough about how well it went. The word is already flying around the office about the success of the program and we already have another group thinking about using this program for an event of their own!
Kronos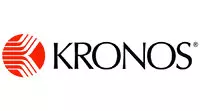 Ben and his team were fantastic yesterday! Thank you so very much for everything!
VCA Animal Hospital

I heard only great things about the Art Heist! Everyone was interacting and working together. Seemed really into it and having fun!!
Mohegan Sun
Other activities you may like.
Contact us to tailor this event to your unique needs.
Even with all of the packaged event options we offer, you may need something different. Maybe a special conference theme, favorite management book, ideal training model or a unique set of learning outcomes… We can help.