Club Drosselmeyer
In this interactive Nutcracker meets escape room experience, teams have to work together, communicate and multitask to complete challenges to save the day. Club Drosselmeyer is the winner of a 2020 Golden Lock award and has been profiled in Ars Technica and Oprah Magazine.
Request A Quote
Can Your Team Save the Day?
An Interactive Nutcracker Experience
Club Drosselmeyer is a brand new, interactive variation on a classic holiday story that many people know: Tchaikovsky's Nutcracker Suite. Part 1940's radio show, part remote escape-room, players gather online to dress in their 1944 best, solve puzzles, work together, and follow our dazzling radio adventure to save the day! 
Participants will meet virtually at our Gather Club Drosselmeyer to kick things off, then break into groups of two to five players to race against the clock to help Herr Drosselmeyer and his team. 
The goal of Club Drosselmeyer 1944 is to help Project Nutcracker and Dr. Clara Stahlbaum rescue Agent Snow Queen and track down the bad guys. Rhett King is trying to steal the blueprints for Project Nutcracker and you're trying to thwart him and keep the blueprints safe. As the story unfolds, players will meet new characters and complete challenges. Each choice you make will affect the ending.
Club Drosselmeyer is the winner of a 2020 Golden Lock award and has been profiled in Ars Technica and Oprah Magazine.
Available for FOUR PRIVATE SHOWS:
December 9th @ 7 p.m. EST
December 10 @ 7 p.m. EST
December 16 @ 7 p.m. EST
December 17 @ 7 p.m. EST
*Ask about additional dates and times available upon request. Contact us for more information.
Event Details
Space Requirement
No space is necessary for this remote activity, though it's a good opportunity for people to gather together in small groups of five or less to have an in person "Drosselparty" to play the game together.
Each player needs one phone that can call a US phone number (for international phones, players can use What's App, Skype, or a series of options that we mail with the game instructions.) All players should have a computer with a speaker. Teams members can play via zoom. 
Ideal For
This is a collaborative game so it improves camaraderie and benefits from players identifying and sharing their strengths with the team. It's a fast-paced game so players will need to communicate and work together to make it to the end. Teams will also work on:
Improves camaraderie
Identifies individual strengths to help the overall team
Improves collaboration and communication
Multi-tasking
Creative problem-solving
Delegating work
Careful listening
Strategic thinking
Tailoring
While the radio show and puzzles themselves can't be changed, each game will have live characters and game masters who could potentially make customizations if needed.
I heard only great things about the Art Heist! Everyone was interacting and working together. Seemed really into it and having fun!!
Mohegan Sun
The event was perfect !!!!! Your staff were amazing and engaging. We absolutely loved the activities building up to the Teddy Bear Build. Beyond our expectations.
Boston Scientific

The hunt was a huge success!! Even this skeptical crowd of mobile app building designers and engineers were pleasantly surprised with the very cool smartphone application and everyone had a really great time! Michael and his team did a terrific job facilitating and the whole event went very smoothly.
Pandora
WOW! What an incredible time we had with Team Bonding last week at our All Hands event! Your team was phenomenal, and with the leadership and charisma of Scott, pulled off keeping the attentions of a very lively crowd!
Capital One

"Excellent show! The actors were fun and interacted well with your company. We will definitely recommend to others. I enjoyed hearing that co-worker laughter!"
American Express
The feedback has been nothing but positive. I received several unsolicited comments from many people who could not say enough great things about the program and the facilitators. It was definitely a success!
Liberty Mutual Insurance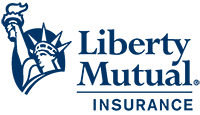 Other activities you may like.
Group Size: 20 - 1000 Participants
Time: 60 - 90 min.
Contact us to tailor this event to your unique needs.
Even with all of the packaged event options we offer, you may need something different. Maybe a special conference theme, favorite management book, ideal training model or a unique set of learning outcomes… We can help.