Snow Day
A Winter Wonderland of Fun
This Event Has Departed...
This event has bonded more teams than we can count but has finally run its course and is now considered part of The Departed. Below you'll find a scrolling list of additional events that are considered great alternatives. If you really loved Snow Day and think it should be brought back from The Departed, let us know by voting using the button below!
Vote To Bring Back
Space Requirement
We can do this event at any location in the US as long as we have enough space. Outdoor venues are ideal, but many of these activities can be done indoors as well if necessary.
Ideal For
Improving team dynamics and efficiency by combining adventure with lots of fun
Learning in a neutral environment, far removed from the working arena
Developing leadership and high performance in teams
Improving camaraderie and trust
Tailoring
With this event you can pick and choose which Snow Day activities you want to include, making it highly customizable.
Event Description
Remember that childhood feeling of waking up in the morning, looking out the window and seeing a blanket of white snow just waiting for you to play in it? Relieve those glorious days of youth with this adventure-filled event that brings out the best in your team by getting them to enjoy the best parts of winter! Our Snow Day winter team building program will challenge and excite everyone on your team, allowing you to be a part of an unforgettable adventure that will make you feel like a kid again. Custom choose which activities you want your group to compete in to create the perfect day of winter fun with an experience you'll never forget.
Our high energy facilitators can come to you at any outdoor location you choose. Your group will be split up into teams of 10-12, with each one breaking off to compete in the Snow Day challenges which you will get select and customize beforehand.
Some of these activities include Snowshoe Relay, Broomball, Igloo Build, ArrowTag Snow Battle, Downhill Sled Race, Snowman Competition, Firestarter Hot Chocolate Challenge, and Human Dog Sled Race. Each team will rotate through every single activity, competing against other teams and earning points while doing so. These challenges are designed to have both physical and mental requirements, so every team must have a good mix of individual skills if they want to successfully complete them.
Snow Day is the perfect adventure for high energy groups who love being physical and having fun outdoors in all seasons! It also pairs perfectly with some of our other winter team building programs, such as Ice Sculpting and Build-A-Sled.
Rave Reviews From Clients
WOW! What an incredible time we had with Team Bonding last week at our All Hands event! Your team was phenomenal, and with the leadership and charisma of Scott, pulled off keeping the attentions of a very lively crowd!
Capital One

I heard only great things about the Art Heist! Everyone was interacting and working together. Seemed really into it and having fun!!
Mohegan Sun
Our Charity Bike Build donation event was a huge success. Matt and his team handled everything beautifully, and our group had a ton of fun. I heard nothing but positive comments afterwards. We will definitely recommend you to our colleagues.
Genentech

Just wanted to let you know that activity was a huge hit! Deric and the team did an amazing job…Very well done.
Sodexo
Amazing! The event was a HUGE success! Everything was perfect – the participants thoroughly enjoyed themselves. I can't say enough about how well it went. The word is already flying around the office about the success of the program and we already have another group thinking about using this program for an event of their own!
Kronos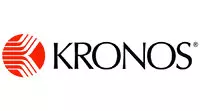 Ben and his team were fantastic yesterday! Thank you so very much for everything!
VCA Animal Hospital

Contact Us for a Tailored Event
Even with all of the packaged event options we offer, you may need something different. Maybe a special conference theme, favorite management book, ideal training model or a unique set of learning outcomes... We can help.