Safe Cracker
You enter a room of riddle and mystery, charged with a single goal: open the safe and find the precious jewels before the guards return!
Request A Quote
Event Overview
The Mobile Escape Room
You enter a room of riddle and mystery, charged with a single goal: open the safe and find the precious jewels before the guards return!
You and your team will find a series of puzzles and codes – each solution providing an essential clue to the next challenge. Can you do it? Larger groups might have an advantage when it comes to finding hidden objects, but face a greater challenge in working together as a team. The secret to success is a mixture of observation, communication and collective problem solving.
This high-quality escape room features custom-made puzzle cabinets, with hidden parts that slide, turn and surprise. A countdown clock tells the team how much time they have left. Once the game is set up, many teams can play throughout the day. A typical game is 60 minutes, for up to 6 players.
Or turn it into a race! Two teams can outwit each other in an exciting 30-minute match-up. This way, up to 20 people can play every hour.
Safe Cracker was developed in 2014 in the Netherlands – the country with the highest density of escape games per resident.
Event Details
Space Requirement
Safe Cracker can be set up in any room large enough for the team to comfortably move around in. Power outlets and stable wifi are required.
Ideal For
You could send total strangers into the escape room, and they would emerge as a functioning team! It's a fun activity where every player needs everyone else and careful communication is rewarded.
Improved communication
Insight in individual behavior styles in an unfamiliar situation
Problem-solving
Inspire your team
Tailoring
Safe Cracker can be played by different teams throughout the day. The 60-minute game has a capacity of 6 players per hour while two 30-minute games have a combined capacity of 20 players per hour.  The game fits well in day schedules with other elements, but it can also stand alone and be combined with a thorough debrief.
If requested, we'll keep track of the fastest times and reward the best team with a nice prize at the end of the day.
Players receive instructions beforehand. When they enter the puzzle room, the facilitator stays outside to monitor their movements through cameras. He/she uses a walkie-talkie to give hints.
The clues that you created and the style of the challenge were very clever and sophisticated and ensured that participants had an unforgettable experience!
Booking.com
During the game the team naturally distributes the roles. It is fascinating to see how you can manage the strength of your team members. I would recommend Safe Cracker!
Tias Nimbas Business School
It was a great time. I have only received positive feedback from my team which is a rare thing. Please let Stuart know we loved it.
TCR2 Therapeutics

I have to say Kevin was absolutely OUTSTANDING. He is truly gifted in his presentation, engagement of the people, he's funny and everyone just raved over him—top notch!
Sanofi
Today was an awesome event! Our employees loved it! Paul was amazing! Thank you very much for the organized chaos! C'mon Down - Love it!"
LPSI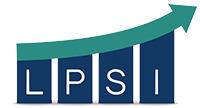 Amazing! The event was a HUGE success! Everything was perfect – the participants thoroughly enjoyed themselves. I can't say enough about how well it went. The word is already flying around the office about the success of the program and we already have another group thinking about using this program for an event of their own!
Kronos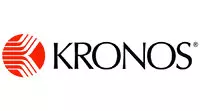 Other activities you may like.
Contact us to tailor this event to your unique needs.
Even with all of the packaged event options we offer, you may need something different. Maybe a special conference theme, favorite management book, ideal training model or a unique set of learning outcomes… We can help.