We've filtered your results
We can work with you wherever you are, and wherever you're going. No matter how many languages your team members speak, our facilitators and a worldwide network of partners are always ready to help you coordinate your next team building event.
Event Name
Format
Group
Description
WE CAME UP EMPTY HANDED! BUT YOU DON'T HAVE TO!
We were unable to find any events that matched your exact search criteria. Revise your search results to see other options. Need something created for your business? Contact us at [email protected] and let us craft a custom team building activity!
Let's talk.
For more than 20 years, we've been helping teams like yours enhance open communication and build team camaraderie. If you want to rekindle the bonds your team once shared, or you're assembling a new virtual team for the post-pandemic world, we are here to help.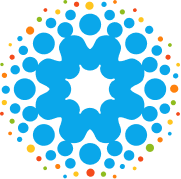 Create Your Free Account
Get exclusive access to new programs from the TeamBonding Lab, save your favorite ideas, and track your upcoming events.
Already have an account? Login