Essential Pieces
Engage your team in a multi-sensory puzzle making experience by fusing together the art of conversation, the art of puzzle assembly, and the art itself.  Find joy while connecting the pieces of the puzzle and with each other.
Request A Quote
Virtual Puzzle Assembly
The Puzzle is impossible. Unless we work together.
What's the connection between a jigsaw puzzle and your team?
Each member of your team can be looked at as an essential piece of your puzzle. Without one member, the team is not considered whole. Puzzles require perspective and patience, both of which are important when creating and maintaining a successful team.
Essential Pieces uses jigsaw puzzle assembly to relax and focus the mind, leading players to naturally let their walls down. Quirky design elements paired with conversational tasks seek to transport users into a magical world, where everyday concerns are temporarily cast aside and creative collaboration drives sincere connections.
Players will connect using the custom-designed app to co-construct jigsaw puzzles of increasing difficulty together. This creates a fun, interactive meeting place with your team where creative collaboration is possible. Each puzzle features beautiful original artwork, and with enough lead time, we can even create custom designs for your team!
How It Works
After the facilitator leads everyone through a quick and easy introductory puzzle, the group will be divided into smaller teams to collaborate in private breakout rooms. Their first adventure will be to construct a puzzle within a puzzle so they can answer the corresponding riddle together. After a brief regroup in the main meeting room, teams will go back to their breakout rooms to complete a 60-piece puzzle, but here's the catch – those 60 pieces are only a portion of the big picture.
Each team will bring their completed sections together for a big reveal at the end, leaving everyone feeling like together they have achieved something transformational.
Generate. Organize. Design. Act. Debrief.
Space Requirement
Each participant will need a phone or tablet with internet connection in order to use the game app, as well as a computer with internet connection for the virtual meeting rooms.
Ideal For
Essential Pieces is a fun event for everyone, even the 'non-puzzlers' of your group. This program is a creative solution to:
Inspire creativity and motivate remote teams
Build and keep company culture strong
Encourage collaboration
Introduce impactful custom artwork
Boost company morale
Tailoring
Essential Pieces can be easily tailored to your team's needs. With enough lead time, we can even create a custom image for your final puzzle and work with you to make a tangible puzzle for each member of your team or to bring it back to the office.
.
The event was perfect !!!!! Your staff were amazing and engaging. We absolutely loved the activities building up to the Teddy Bear Build. Beyond our expectations.
Boston Scientific

I heard only great things about the Art Heist! Everyone was interacting and working together. Seemed really into it and having fun!!
Mohegan Sun
Amazing! The event was a HUGE success! Everything was perfect – the participants thoroughly enjoyed themselves. I can't say enough about how well it went. The word is already flying around the office about the success of the program and we already have another group thinking about using this program for an event of their own!
Kronos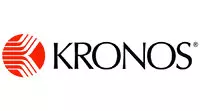 We had a great time and I received a lot of positive feedback from the team. They were surprised, had fun and enjoyed participating in multiple activities. Michael was amazing!
Ariat
Our client and the guests LOVED the activity. Paul did an amazing job keeping everyone engaged and entertained.
Corinthian Events
I have to say Kevin was absolutely OUTSTANDING. He is truly gifted in his presentation, engagement of the people, he's funny and everyone just raved over him—top notch!
Sanofi
Other activities you may like.
Contact us to tailor this event to your unique needs.
Even with all of the packaged event options we offer, you may need something different. Maybe a special conference theme, favorite management book, ideal training model or a unique set of learning outcomes… We can help.