Elephants on Mars
NASA has publically announced a new mission to explore Mars like never before, but this time scientific breakthroughs have allowed them to transport animals! The game is quick to learn and competitive with fun strategic choices. With a variety of awesome rockets and a choice of characterful animals to rescue, teams will transform Mars from a cold desert world to a biodiverse paradise.
Request A Quote
Prepare for an out of this world experience!
(No real astronaut experience required!)
Elephants on Mars
is an original team-building experience
where players work together to send animals to the newly terraformed Mars.
We believe a good virtual or in-person team building game should be super simple to learn, provide interesting decisions and engage people so they want to interact together – creating real social connections and excitement for large groups.  Players work in small teams and each takes on the role of Captain, Pilot, Vet, or Engineer. Time is running out, so teams must work together effectively to complete their mission on time. Their mission is to send a variety of animals to Mars to help terraform it into a biodiverse paradise.
The TeamBonding facilitator will start with a short introduction video explaining the game and each of the roles.  Then, each player will be given another short description of their role for the first round:
The

Captain

sends money to each player and is responsible for managing the mission.

The

Vet

chooses the animal for the mission.

The

Pilot

can purchase a rocket that is the correct size for the animal.

The

Engineer

should buy enough fuel to launch the rocket.
Once the team has an animal, the right-sized rocket, and enough fuel, the Captain must launch the mission before time runs out!
The game is played over five missions. Each mission a team has the chance to send one animal to Mars before time runs out. Once the countdown has run out all teams will be able to see who successfully launched a rocket to Mars, and which animal they sent.  At the end of the game, all teams will see the final results of their combined efforts. While everyone plays their individual role and chooses their own actions, the game requires teams to plan and coordinate their actions together in order to launch a successful mission and help humanity see Elephants on Mars.
Whichever way you play, Elephants on Mars is an exciting, engaging, and social way to get groups chatting, cheering, and working together.
Event Details
Ideal For
Players take on roles that must each use individual skills to successfully complete missions.

Competitive or collaborative in small teams

Choose from a variety of awesome rockets and a choice of characterful animals to rescue

The game runs in your browser (no apps needed)

Use Zoom or your favorite video chat software
Amazing! The event was a HUGE success! Everything was perfect – the participants thoroughly enjoyed themselves. I can't say enough about how well it went. The word is already flying around the office about the success of the program and we already have another group thinking about using this program for an event of their own!
Kronos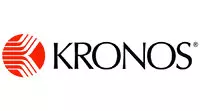 The event was perfect !!!!! Your staff were amazing and engaging. We absolutely loved the activities building up to the Teddy Bear Build. Beyond our expectations.
Boston Scientific

Professional and really engaged with our team! Looked like your chefs love what they do. You can see it and feel it! Our mission and goal were achieved!
Hy Cite

We had a great time and I received a lot of positive feedback from the team. They were surprised, had fun and enjoyed participating in multiple activities. Michael was amazing!
Ariat
The hunt was a huge success!! Even this skeptical crowd of mobile app building designers and engineers were pleasantly surprised with the very cool smartphone application and everyone had a really great time! Michael and his team did a terrific job facilitating and the whole event went very smoothly.
Pandora
Today was an awesome event! Our employees loved it! Paul was amazing! Thank you very much for the organized chaos! C'mon Down - Love it!"
LPSI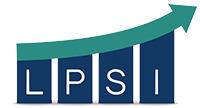 Other activities you may like.
Contact us to tailor this event to your unique needs.
Even with all of the packaged event options we offer, you may need something different. Maybe a special conference theme, favorite management book, ideal training model or a unique set of learning outcomes… We can help.