Blockbusters Remote
Translate your company's brand, core values, and messages into dynamic, attention-grabbing movie trailers! In this engaging virtual team video challenge, participants step out of their comfort zones, and collaborate as a team to produce their own high-quality film.
Request A Quote
Event Overview
Create an epic movie trailer during your next virtual team meeting!
LIGHTS • CAMERA • ACTION!
Something BIG is happening in your company. It's going to be HUGE.
It's time to create some hype and tell the world about it with BlockBusters Remote! In this highly engaging virtual team video challenge, participants learn that with the right approach and meaningful collaboration, they can create a high-quality output.
Each team is given a theme and must employ forethought, planning and expert execution to make it relevant. Participants step out of their comfort zone and take on acting, scriptwriting, and filming roles. Groups then divide into their team breakout rooms to begin brainstorming a storyline. Discussing different techniques or innovations, they develop a strategy to make their movie stand out with an unforgettable soundtrack. Once the plan is agreed, each person is responsible for producing their part – capturing the scenes on their phones or tablets, and uploading them to the server.
Then it's all systems go! Physical separation is no barrier with BlockBusters Remote.
Participants collaborate with team members and event facilitators to meet deadlines, quality standards and ensure the edit of their film is as they desire.
Will you be on the team that develops the most creative video?
Event Details
Space Requirement
This activity is delivered primarily through Zoom, where we divide your group into teams and send them to a private breakaway room to begin brainstorming a storyline for their movie. Participants will also need a mobile device or tablet to take videos for the challenges.
Ideal For
BlockBuster Remote is perfect for:
Effective communication
Creative thinking & problem solving
Project management
Remote engagement
Successful collaboration
Tailoring
Customize by incorporating your company's brand and messaging into the introduction and debrief.
Now is the perfect time to think about making a movie trailer for your favorite movie – for Black History Month, St. Patrick's Day, and Ground Hog Day !
I heard only great things about the Art Heist! Everyone was interacting and working together. Seemed really into it and having fun!!
Mohegan Sun
Ben and his team were fantastic yesterday! Thank you so very much for everything!
VCA Animal Hospital

The hunt was a huge success!! Even this skeptical crowd of mobile app building designers and engineers were pleasantly surprised with the very cool smartphone application and everyone had a really great time! Michael and his team did a terrific job facilitating and the whole event went very smoothly.
Pandora
Today was an awesome event! Our employees loved it! Paul was amazing! Thank you very much for the organized chaos! C'mon Down - Love it!"
LPSI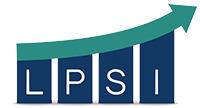 Our Charity Bike Build donation event was a huge success. Matt and his team handled everything beautifully, and our group had a ton of fun. I heard nothing but positive comments afterwards. We will definitely recommend you to our colleagues.
Genentech

Amazing! The event was a HUGE success! Everything was perfect – the participants thoroughly enjoyed themselves. I can't say enough about how well it went. The word is already flying around the office about the success of the program and we already have another group thinking about using this program for an event of their own!
Kronos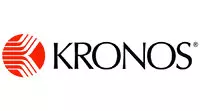 Other activities you may like.
Contact us to tailor this event to your unique needs.
Even with all of the packaged event options we offer, you may need something different. Maybe a special conference theme, favorite management book, ideal training model or a unique set of learning outcomes… We can help.