Game Show Mania puts your group's trivia knowledge to the test as two or more teams compete simultaneously, with trivia questions, audio samples, and video clips. We utilize state-of-the-art podiums complete with microphones, face-off player positions, extra-large buttons, scoring, real game-like visuals and sound effects, with multiple buzzers ensuring everyone is fully engaged!
Time Needed
Approximately 1.5 hours
Space Requirement
Game Show Mania is portable and can be set up just about anywhere, including your meeting place, office, hotel or resort.  Audience should be facing the show stage, approx 20' x 20' foot area, which is typically large enough to accommodate podiums and an MC.
Ideal For
Energizing sales meetings/conferences
Mix up some new skills and relationships
Award ceremonies/celebrations
Icebreaker for new teams
Event Description
Every night, millions of TV viewers play along with their favorite game shows. Buying a vowel. Blurting out answers. It's as American as baseball and apple pie. So, for 50 points, what's a great way to make your next meeting or party a hit? Let us bring you this corporate game show so you can enjoy TeamBonding's fast-paced live action and Hollywood-style showmanship.
The Game Show Mania program includes a dynamic, engaging TeamBonding host who will bring you and your teams up on stage as contestants. In addition to our huge library of trivia questions from a variety of categories, your event manager will work with you to create custom categories to help your group get the most from your corporate game show event! Custom categories may include executive fun facts, company history, questions about your line of products and more. Each fun team building activity for work is played in a series of rounds, with up to eight participants at a time competing at our electronic consoles. During the "commercial breaks" between rounds, our game show host will provide plenty of interactive fun… all with the purpose of reinforcing your conference goals or meeting theme.
This fun team building activity for work will turn an average event into something big. TeamBonding emcees and facilitators are the best in the business and lend an air of unmatched professionalism to your program.
Rave Reviews From Clients
The game show event was received very well. Everyone had a great time.
Emergent BioSolutions
Our event last week went great! Our team had lots of fun and laughs. Please know that the teambuilding last week was for our entire HR team.
Ocean Spray
We had a wonderful session Everyone enjoyed it, worked together well, and had a great time. The facilitator was very engaging and made people feel comfortable.
Vertex, Inc
Today was an awesome event! Our employees loved it! Paul was amazing! Thank you very much for the organized chaos! C'mon Down - Love it!"
LPSI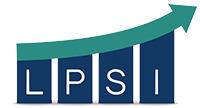 It was a great time. I have only received positive feedback from my team which is a rare thing. Please let Stuart know we loved it.
TCR2 Therapeutics

I have to say Kevin was absolutely OUTSTANDING. He is truly gifted in his presentation, engagement of the people, he's funny and everyone just raved over him—top notch!
Sanofi
Contact us to tailor this event to your unique needs.
Even with all of the packaged event options we offer, you may need something different. Maybe a special conference theme, favorite management book, ideal training model or a unique set of learning outcomes… We can help.