In this series of articles, we take five minutes to chat with a member of the  TeamBonding team so you can get an idea of the sort of people we are. In this installment, we talked to CSR Event Manager for Corporate Events Danielle Molloy to learn about her dream vacation, what famous people she would invite to dinner, and more!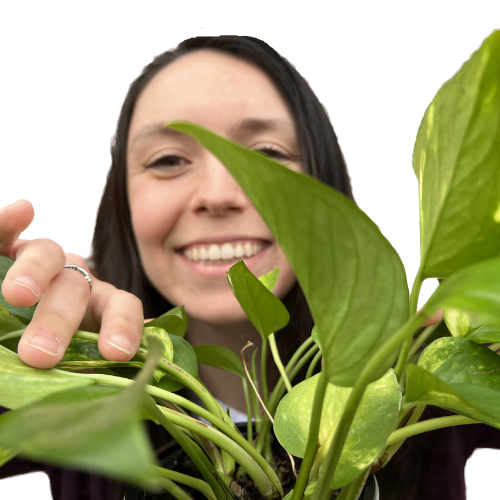 What is your favorite part of working for TeamBonding?
I love the team! It's really rewarding to be able to work for a small company, on a small team, while having a global impact through our CSR Team Build events.
If you could live in a book, TV show or movie, what would it be?
Gilmore Girls! Cannot beat the quaint small-town energy of Stars Hallow.
If you could take only three items with you on a deserted island, what would they be?
A book, a hammock, and endless coffee.
If you could go anywhere on vacation, where would you go?
While I have a handful of new places on my list to travel to and explore, I think my ideal vacation is one to Hawaii. You can go for a quick hike and then spend the afternoon at the beach, all of my favorite things.
What is your favorite food? (If you could only eat one food for the rest of your life, what would it be?)
If I could only eat one food for the rest of my life it would have to be tacos! There are so many variations, it's hard to get bored.
What is the name of your favorite restaurant? Where is it located?
My favorite restaurant is Barcelona Wine Bar in the South End! The have the BEST tapas.
If you could choose one superpower, what would it be and why?
Invisibility – not only can it get you out of an awkward situation, think of all the places you could go! Catch a flight, see a sold out concert, the opportunities are really endless.
If you could time travel, would you go to the past or the future?
I would go to the past, it would be so interesting to see what the world looked like even just a 100 years ago. I think it would be hard to go to the future and not be able to change the outcomes – rather leave it a mystery.
What is your favorite four-legged creature and why?
Dogs! We don't deserve them, there is no better example of unconditional love, loyalty, and living in the moment.
If you could invite three famous, historical leaders to dinner, who would you invite and what food would you eat?
Ruth Bader Ginsburg, Eleanor Roosevelt, and Dorothy Vaughan. Love the idea of a having a classic tea time, with little sandwiches, biscuits, and desserts.