In this series of articles, we take five minutes to chat with a member of the  TeamBonding team so you can get an idea of the sort of people we are. In this installment, we talked to Accounting Specialist Andrew McCarthy to learn about his dream vacation, what famous people he would invite to dinner, and more!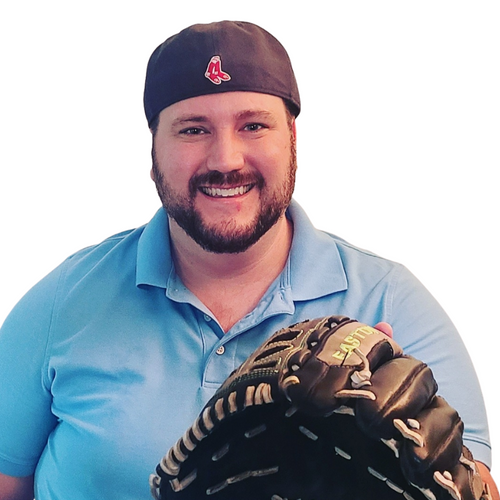 What is your favorite part of working for TeamBonding?
The people!
If you could live in a book, TV show or movie, what would it be?
Springfield from the Simpsons.
If you could take only three items with you on a deserted island, what would they be?
My Kindle, a chair, and a cooler.
If you could go anywhere on vacation, where would you go?
My wife and I went to Puerto Rico about a week before the Covid lockdowns started and I've been dying to go back since.
What is your favorite food?
(If you could only eat one food for the rest of your life, what would it be?) Cheeseburgers, no question.
What is the name of your favorite restaurant? Where is it located?
Harry's Bar and Grill in Brighton. Nothing fancy, just a nice local pub that was next to the apartment I lived in for a long time.
If you could choose one superpower, what would it be and why?
Teleportation so I wouldn't have to ever sit in traffic!
If you could time travel, would you go to the past or the future?
Future for sure.
What is your favorite four-legged creature and why?
I think goats. My next door neighbor had a pair of baby goats that I would watch through my window while I was working during covid lockdowns. When there isn't a lot going on in the world a couple of goats are good entertainment.
If you could invite three famous, historical leaders to dinner, who would you invite and what food would you eat?
Washington, Ulysses Grant, FDR. Probably serve tacos because who doesn't like tacos?