Sweet Science: Erupting Volcano Cake
Through a series of professionally facilitated volcano and lava-themed challenges, trivia games, and science lessons, your group will prepare for their final challenge of creating their erupting volcano! Before the event we will ship a Volcano Cake kit to each individual that includes everything needed to build the basic cake (no baking required). You'll just need to find a few kitchen items around the house like bowls, spatulas and maybe a lab coat!
Request A Quote
Give your team a VOLCANIC experience!
No baking required - kits are shipped to you.
Prepare for a lava explosion!
You've seen the erupting volcanos at the middle school science fair and be honest you always wanted to make your own. Or maybe you did all the work for your kids and they got all the credit. With this interactive sweet science activity, you will be able to explode your volcano cake and eat it too! And don't worry if you're not a cake connoisseur, we've got the baking aspect covered for you.
Using a 3-D, edible model of an erupting volcano you will be filled with questions as you problem-solve and construct the cake volcanoes, mix and create erupting "lava" and observe how the lava flows. Whether you are young or old everyone likes to explode something (safely) every once in a while. The only thing you will love more than creating these projects is eating them!
When the big day arrives, participants will start off altogether for icebreakers and instructions, then the Lead Facilitator will divide everyone into teams with a specific volcano assigned to them. Each group will embark on their 45-minute journey to study and build their specific volcanos while completing trivia and around the world challenges. Once complete your group will present their final product during the final "science fair".
Feel free to grab a lab partner!
We also know if you have kids there is no way you'll be doing this alone. Plus, it's always nice to have a partner in a science experiment even if it's just your dog…
These unique decorating kits provide an ingenious opportunity to wrap in a quick science lesson creatively. It can be difficult to teach abstract concepts that affect change in the surface of Earth so use this experience to pique their interest and introduce natural geological events that help sculpt our Earth. By tapping into the natural curiosity we all have about volcanoes, lava, and the mysterious core of the earth, this program uses an amazing lava cake to learn just how Sweet Science can be!
For the grand finale, you might even be able to get that first place ribbon you longed for so many years ago when our facilitator declares the ultimate winner. The team with the most votes will be the winner, but every other team will still get to enjoy the sweet reward of eating their hard work!
Event Details
Space Requirement
How can each participant set up their area to be ready for this call?
Good WiFi connection
Working camera and sound
A plain background, avoiding windows and backlighting
A most recent version of Zoom downloaded to their desktop.
You will need about a 3'x3' area to work near your computer.
We do recommend having a trash can and paper towels handy just in case. We will send more information with "recommended items" for kitchen items with your event confirmation.
Open up your kit and lay everything out on the table so you are ready to work.
Additional Items You May Need:
-Several spatulas

-Several spoons

Sharp knife

3 small bowls to mix frosting

Paper Towels

Scissors

Suggest using a baking pan or platter to catch lava
Ideal For
Team celebrations
Collaboration
Design thinking
Family-friendly events.
All ages
"Excellent show! The actors were fun and interacted well with your company. We will definitely recommend to others. I enjoyed hearing that co-worker laughter!"
American Express
Amazing! The event was a HUGE success! Everything was perfect – the participants thoroughly enjoyed themselves. I can't say enough about how well it went. The word is already flying around the office about the success of the program and we already have another group thinking about using this program for an event of their own!
Kronos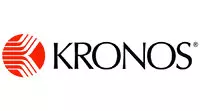 It was a great time. I have only received positive feedback from my team which is a rare thing. Please let Stuart know we loved it.
TCR2 Therapeutics

The hunt was a huge success!! Even this skeptical crowd of mobile app building designers and engineers were pleasantly surprised with the very cool smartphone application and everyone had a really great time! Michael and his team did a terrific job facilitating and the whole event went very smoothly.
Pandora
Our client and the guests LOVED the activity. Paul did an amazing job keeping everyone engaged and entertained.
Corinthian Events
I heard only great things about the Art Heist! Everyone was interacting and working together. Seemed really into it and having fun!!
Mohegan Sun
Other activities you may like.
Contact us to tailor this event to your unique needs.
Even with all of the packaged event options we offer, you may need something different. Maybe a special conference theme, favorite management book, ideal training model or a unique set of learning outcomes… We can help.