Go Give Charity Scavenger Hunt – Isle of Impact
Combining the scavenger hunt fun of Virtual Go Team and the joy of giving through B1G1, Go Give is the ultimate Remote CSR event.
Request A Quote
Event Overview
Virtual Scavenger Hunt for Good
What if you could change lives while having fun?
We've created the perfect activity for your team to give back while laughing and learning together as a team – Isle of Impact!  Using our GoTeam app, each teams will be virtually transported to an island, where they must explore their surroundings while choosing challenges that include questions, cryptic clues, drawing, model making, photographs, and videos. The hunt integrates seamlessly with our global charity partner B1G1 and their giving projects.  Prior to the event, we assist you in selecting give back projects for your team to give back to based on your budget and desired outcomes so we can develop a hunt that meets your objectives and giving impacts.
This online scavenger hunt adventure generates a fun and friendly competition among your team while promoting collaboration among the whole group as they work together towards a shared objective – giving back and making a positive global impact. Results are instantly calculated within the GoTeam app so winning teams and total impacts are announced as part of the event wrap-up. The whole group celebrates the challenging, fun, and memorable experience, as well the difference they have made in the lives of others. As an added bonus, we send you all photos and videos taken as part of the event so you can share the memories!
We partner with vetted, high-impact projects to support people and communities around the world.
Ideal For
Our charitable virtual events work best when kicked off on a video-conference by YOUR executive team. After an introduction, our lead facilitator joins on-screen to share information about the cause your event will support, to make a direct connection between your team and the beneficiary organization.
Feeling good from giving
Supports teamwork initiatives
Encourages strategic thinking
Tailored to desired outcomes
Memorable activity
Tailoring
We have partnered with B1G1, business for good, which gives impacts to carefully selected projects around the world so that your experience can pay for things like:
Installing a water tap for a family in India
Plant a tree to support reforestation in Indonesia
Light up a life with solar lamps in Cambodia
Provide access to free healthcare for a refugee in Malaysia
and many more that can be tailored to your giving needs
We really enjoyed Go Give. The Go Team activity was fun and a lot of laughs. I feel like we all got to know each other's strengths a little more which is great. By far the best aspect was the opportunity to give to charity together. I highly recommend Go Give!
Cervello
I heard only great things about the Art Heist! Everyone was interacting and working together. Seemed really into it and having fun!!
Mohegan Sun
Just wanted to let you know that activity was a huge hit! Deric and the team did an amazing job…Very well done.
Sodexo
Our client and the guests LOVED the activity. Paul did an amazing job keeping everyone engaged and entertained.
Corinthian Events
Professional and really engaged with our team! Looked like your chefs love what they do. You can see it and feel it! Our mission and goal were achieved!
Hy Cite

The feedback has been nothing but positive. I received several unsolicited comments from many people who could not say enough great things about the program and the facilitators. It was definitely a success!
Liberty Mutual Insurance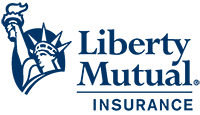 Other activities you may like.
Contact us to tailor this event to your unique needs.
Even with all of the packaged event options we offer, you may need something different. Maybe a special conference theme, favorite management book, ideal training model or a unique set of learning outcomes… We can help.