CSI – Space Odyssey Online
Welcome to the cutting edge of virtual and remote team building. We took one of our best programs and made it even better by adding a layer of customized technology that allows teams to dig deeper in search of interactive clues!
Request A Quote
Event Overview
High definition graphics and escape room style problem solving ensure all team members are engaged from start to finish!
Houston, we have a problem…
CSI Space Odyssey takes your team on a murder mystery adventure inside a deserted spaceship. With amazing graphics and escape room style riddles, all players are guaranteed to be engaged throughout. Guided by our professional facilitator using our proprietary QuickFire app, teams combine their collective strengths, working through successive game levels to unravel the evidence. Each level unlocks 3D animations revealing, uncharted sectors of the ship, prompted questions, and associated conundrums. Constant communication is vital as teams puzzle through clues in the form of online dossiers, animated videos, and cryptic puzzles. Shared observations help the teams progress to solve the virtual murder mystery.
The clock is ticking, full engagement is required to be the winning team!
Does your team have what it takes to solve a high-profile homicide? 
Space Requirement
This activity has been designed especially for remote teams. If your team can't be in the same city or the same physical space, its a great way to engage, motivate, and connect your team. Using an online conferencing tool, our skilled facilitators will be there to guide your participants throughout the experience and lead an optional debrief afterward to maximize learning outcomes. Get in touch to find out how we can customize this experience for your remote team.
Ideal For
Agile Communication
Collaborative deduction
Team Dynamics
Motivating Remote teams
Aligning Virtual Values
Tailoring
Timeline:
00:00-00:05   Online Introduction
00:05-00:15   Scene of the Crime
00:15-00:25   When?  How?
00:25-00:45   Who was the victim?
00:45-01:15   Motive & Killer Uncovered
01:15-01.30   Results, Prize Giving & Optional Debrief
Everything went very well with our Do Good Bus. Michael was great, very friendly and really fun to have around.
Founders Brewing Co.
We had a great time and I received a lot of positive feedback from the team. They were surprised, had fun and enjoyed participating in multiple activities. Michael was amazing!
Ariat
Today was an awesome event! Our employees loved it! Paul was amazing! Thank you very much for the organized chaos! C'mon Down - Love it!"
LPSI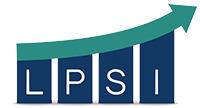 The feedback has been nothing but positive. I received several unsolicited comments from many people who could not say enough great things about the program and the facilitators. It was definitely a success!
Liberty Mutual Insurance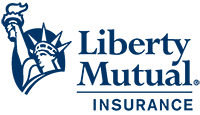 The hunt was a huge success!! Even this skeptical crowd of mobile app building designers and engineers were pleasantly surprised with the very cool smartphone application and everyone had a really great time! Michael and his team did a terrific job facilitating and the whole event went very smoothly.
Pandora
"It was an amazing day… and the team really enjoyed Tools for Schools. It meant a lot to them to help children in the community. There were many teary eyes, including mine!"
IBM
Other activities you may like.
Contact us to tailor this event to your unique needs.
Even with all of the packaged event options we offer, you may need something different. Maybe a special conference theme, favorite management book, ideal training model or a unique set of learning outcomes… We can help.