Corporate Volunteer Management
Our mission is to uniquely combine team building with social responsibility by creating groundbreaking non-profit aligned programs. Our innovative programs raise the standards of impact for corporations and to the non-profits.
Request A Quote
Looking for CSR opportunities for your company
Click here
Non-profits looking for better ways to engage teams
Click here
CSR opportunities for your company
Hospitals, children's charities, food banks, senior citizen programs, homeless shelters, schools, libraries, soldiers and needy families are just some of the organizations and groups that benefit from your team's efforts. In addition to having a great time and working together during your TeamBonding CSR program, your employees will experience a sense of purpose and camaraderie as they support a worthy cause of your choosing. Giving back to the community infuses the team building experience with a sense of purpose that goes beyond traditional programs. The rewards include a sense of pride and accomplishment for a job well done. Explore the many options listed here, and remember that TeamBonding CSR can customize all programs to tie-in with your company's mission or outreach.
Non-profits looking for better ways to engage teams
Welcome to the intramural sports league of the future!
We will host a custom company esports league for your group. Players form teams with coworkers and compete in a league season. Teams play one match per week over the course of 3-4 weeks, and teams with top ranks advance to the playoffs bracket. 4-6 weeks (can be customized)
The competition will happen over several phases:
Preseason (2 weeks): Players will team up to form teams together
Regular Season (3-4 weeks): Teams will play one match a week
Playoffs: (1 week) Top teams advance to single-elimination playoffs
Championships (1 hour): Top 2 teams face off for the championship title
Choose any esports game title for this program: Call of Duty, League of Legends, Madden, Rocket League, and many more. We'll provide a survey for your employees to share their game preferences and select the right game based on your team's interests.
DIY Kits for volunteer teambuilding
Your team wants to make an impact, we know where to start. 
We know that nowadays people want to make a positive impact, but don't always know where to start. We're here to make it easy, fun and allow you to see the difference that your company is making in your community and around the world.
Giving back just makes sense – for your colleagues, your company, and your community.
Here is some information about the programs you can choose: 
Mindfulness Kit Assembly :

In partnership with Calmer Choice, volunteers will receive supplies to their requested address to craft a mindfulness & stress relief kit. This event is a stress reliever for not only the end recipient but the volunteer as well.

Operation Gratitude: Military Care Kit Assembly:

Volunteers will learn about Operation Gratitude: their mission and volunteer efforts. Volunteers will then be facilitated in writing letters, creating a military paracord bracelet, and packing donation bags with essentials items for active duty military.

Operation Gratitude: DIY Paracord Assembly:

In partnership with Operation Gratitude, volunteers will build 3 paracord bracelets and write letters of gratitude to military service members. Paracord bracelets are a lifesaving tool that can be used to help build a makeshift shelter, make a sling, extract an injured person, and more.

Mindfulness Kit Assembly:

In partnership with Calmer Choice, volunteers will receive supplies to craft a mindfulness & stress relief kit which will be distributed to children learning to manage stress.

Safe Water  Kit :

31% of schools lack access to safe water and adequate sanitation globally.

V

olunteers will receive supplies to prepare Safe Water Education kits that are donated to under resourced students, introducing them to the principals of using science to solve challenges as well as principles of climate protection. 
Building a Volunteering & CSR plan that works for your team
We offer volunteering opportunities to suit everyone
Pick a format that works – online or in-person:

Ensure everyone can participate from anywhere. We offer a variety of in-person and virtual volunteerism with a high non-profit impact. All our programs have engaging activities that achieve a great mix of teambuilding and volunteerism in one!
Track participation and impact:

Monitor the participation of your program, volunteering hours and donations made at an individual level or companywide.
Why include a teambuilding and CSR strategy at your company:
Supporting employee-driven service and giving is a smart business strategy. In a market saturated by competitors, it can be challenging to differentiate your brand among other businesses, and your company as an employer of choice for new hires. Our programs can set you apart to consumers and help you attract talented recruits and retain employees.
Giving back just makes sense – for your colleagues, your company and your community. There is proof in the numbers as you can see from these survey reports:
91% of consumers expect companies to operate responsibly to address social and environmental issues

88% of global consumers agree that a company can take specific actions to both increase profits and improve the economic and social conditions in their communities

74% of employees surveyed say their job is more fulfilling when their employer provides opportunities for them to make a positive impact

70% of employees say they would be more loyal to a company that helps them contribute to important issues

58% of job candidates consider a company's social and environmental commitments when deciding where to work

55% of job candidates say they would work for a socially responsible company, even if the salary was less So we know there is much to gain by engaging employees in community service. 
Ready to bring teambuilding and CSR to your team? Let's go!
Every community has unmet needs.
TeamBonding's CSR Programs allow your organization to fulfill them.
 Your team will make a positive, meaningful impact on people's lives as they participate in fun, dynamic and innovative team building programs designed to make a difference.
The hunt was a huge success!! Even this skeptical crowd of mobile app building designers and engineers were pleasantly surprised with the very cool smartphone application and everyone had a really great time! Michael and his team did a terrific job facilitating and the whole event went very smoothly.
Pandora
It was a great time. I have only received positive feedback from my team which is a rare thing. Please let Stuart know we loved it.
TCR2 Therapeutics

Our client and the guests LOVED the activity. Paul did an amazing job keeping everyone engaged and entertained.
Corinthian Events
The event was perfect !!!!! Your staff were amazing and engaging. We absolutely loved the activities building up to the Teddy Bear Build. Beyond our expectations.
Boston Scientific

I heard only great things about the Art Heist! Everyone was interacting and working together. Seemed really into it and having fun!!
Mohegan Sun
The feedback has been nothing but positive. I received several unsolicited comments from many people who could not say enough great things about the program and the facilitators. It was definitely a success!
Liberty Mutual Insurance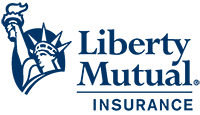 Other activities you may like.
Questions?
Whether you're a team leader or C-level executive, the success of your company depends on your team. We're here to answer all your questions about employee engagement activities, leadership retreats and other fun team building events. Naturally, wisdom from an industry leader can help make your path ahead way easier. Please contact us – we're happy to help.