Around the (Virtual) Fire
There is really nothing better than sitting around a fire and although summer is over, the fire takes over as a great meeting place.  We're sending you Artisan Hot Chocolate (or S'more kits) and setting up a warm, cozy, and fun event for your family & co-workers, fear not: we're bringing the fire & fun to you!
This Event Has Departed...
This event has bonded more teams than we can count but has finally run its course and is now considered part of The Departed. Below you'll find a scrolling list of additional events that are considered great alternatives. If you really loved Around the (Virtual) Fire and think it should be brought back from The Departed, let us know by voting using the button below!
Vote To Bring Back
Cold Air. Dark Night. Warm Fire. Bright Stars.
If the world seems cold to you, kindle fires can warm it
Happiness is a Hot Chocolate (or Wine) in front of a Fire!
Nothing says warm, cozy, and comfortable like sitting around a fire and nothing says team bonding better than a shared experience with your team Around the Virtual Fire.  Imagine the sparkling golden hues of the fire, the crackles of the wood popping, and the warmth of the people gathered around the fire.   Hosted by your TeamBonding host/facilitator you'll enjoy live music virtually, interactive ghost stories of local legends, custom trivia on our app, and fun, interactive competitions!
Best of all, each participant will receive their very own Hot Chocolate on a Stick 3 pack*
You'll enjoy a sampling of three of our most popular flavors with our variety tasting pack of fine couverture chocolate, just waiting to be dunked into steaming milk, stirred, and experienced.
Salted Caramel, 40% cocoa.  Coarse sea salt tops a block of creamy, caramel milk chocolate.
Vanilla Mint, 37% cocoa.  A hint of mint blends with warm vanilla in our creamiest milk chocolate.
French Truffle, 55% cocoa.  Fine dark couverture blends with a pinch of classic cocoa
This Artisan Hot Chocolate Kit kit combined with a virtual fire experience will bring a smile to your faces. Get ready to make some shared memories of a cool winter night in the comfort of your own home.
* Summer may be over but S'more kits are still available, year-round.
Friends, Fireplace and Hot Chocolate!
Space Requirement
Around the Virtual Campfire is virtual and remote but when the time comes, we can bring it all to the location of your choice.
Ideal For
Brings people together
Sparks new ideas
Kindles strong friendships
Radiate warmth
Tailoring
A typical Around the Virtual Fire includes getting to know you icebreakers, live music, ghost stories of local legend, breakout rooms for networking and fun, themed trivia, and Hot Chocolate tasting or S' more kits.  All of this can be customized to include extra time, extra kits, requested stories, custom trivia, and music and it can be tailored to be a family and friends activity as well.
Ben and his team were fantastic yesterday! Thank you so very much for everything!
VCA Animal Hospital

"Excellent show! The actors were fun and interacted well with your company. We will definitely recommend to others. I enjoyed hearing that co-worker laughter!"
American Express
Our client and the guests LOVED the activity. Paul did an amazing job keeping everyone engaged and entertained.
Corinthian Events
Just wanted to let you know that activity was a huge hit! Deric and the team did an amazing job…Very well done.
Sodexo
Today was an awesome event! Our employees loved it! Paul was amazing! Thank you very much for the organized chaos! C'mon Down - Love it!"
LPSI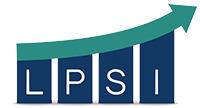 "It was an amazing day… and the team really enjoyed Tools for Schools. It meant a lot to them to help children in the community. There were many teary eyes, including mine!"
IBM
Contact Us for a Tailored Event
Even with all of the packaged event options we offer, you may need something different. Maybe a special conference theme, favorite management book, ideal training model or a unique set of learning outcomes... We can help.