Festive Holiday Team Building Experiences
TeamBonding will make your holiday party an unforgettable team experience. Our professional facilitators, chefs, hosts, and MCs are ready to bring on the joy with interactive holiday party team building activities.
Chosen By:











Celebrate in-person, virtually, or a mix of both!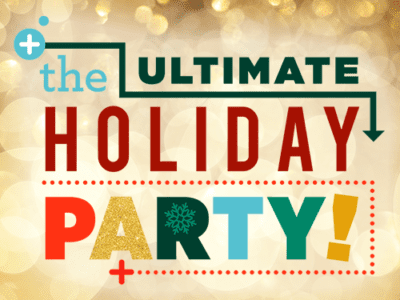 The Ultimate Holiday Party
Of all the holiday-themed team games out there, these activities mixed with charitable giving are the best for filling people up with the holiday spirit.
The Big Give
A combination of several popular charity programs morphed into one mega giving extravaganza, The Big Give is ideal for a company seeking an opportunity to build not only relationships but also boost Corporate Social Responsibility (CSR) as well.
Gingerbread House Hunters
Here's a hands-on team building activity with a holiday twist. Yes, a team-based gingerbread house competition. The experience includes holiday-themed challenges and trivia games to keep the action upbeat and entertaining.
Virtual Holiday Happy Hour & Mixology
Our Virtual Holiday Happy hour is perfect for creating a sense of holiday camaraderie. Hosted by an award-winning mixologist, this lighthearted event lets your group learn tips, tricks and sure-fire recipes from a real pro.
Quickfire Festive Team Building Activity
This festive virtual team building activity combines fun mental, creative and active challenges. All are designed to encourage effective team communication. Remember, better teamwork truly is the gift that keeps on giving.
Toys for Tykes 'Arts & Music' Event
In this heartwarming charitable team activity, your group works together in small teams to assemble and/or decorate quality toys which are then donated to children in real need. It's a uniquely moving holiday morale booster.
Reindeer Games – Virtual Racing
Santa's reindeer are ready to fly – but they need your help. This professionally facilitated game allows everyone to have fun feeding, racing and strategizing to put the fastest animals on the track. Lots of high-energy fun.
Escape the Blizzard
Imagine that your group is stranded in a heavy blizzard. To get home, teams must complete a variety of escape room 'Survival' style challenges. This app and web-based game provides an immersive, entertaining experience.
Play it Forward – The Giveback Game Show
Spark your excitement with this event based on the popular pricing game show, but with a charitable twist. In Play it Forward, the giveback gameshow, teams compete in pricing challenges and trivia in order to win it all for charity. Get ready for an unforgettable adventure where fun meets philanthropy!
Easy. Transparent. Trustworthy.
Explore
Browse our catalog or give us a call.
Select
We can custom tailor to suit your needs.
Organize
Choose times that work best for your team.
Enjoy
It's your event too. Leave everything to us.
Plan Your Event Now
Better Teamwork.
Activities and events designed to foster collaboration and cooperation.
Happier Teams.
We offer powerful ways to boost morale, engagement and productivity.
Fun & Engaging.
Give your team an experience they'll rave about and remember.