Trade Winds is a highly immersive pirate-themed game that explores negotiation, information gathering and networking. In this quick and clever activity, teams use effective communication, networking skills and learn the importance of positive relationships to increase their wealth through trading with other teams.  Although this is a competitive exercise, the best teams are those that collaborate with others to build win-win outcomes while at the same time focusing on their own bottom-line results.
Space Requirement
This is an indoor activity so we will need a large, private function space with a round table for each team. Chairs for each participant are optional. A stage area at the front of the room is needed, as well as several long tables for event materials. If the group is larger than 50 people we will also need a microphone and speaker setup. Pirate costumes are encouraged.
Ideal For
This event is perfect for groups looking to:
Develop strategy and decision making
Improve communication skills
Manage risks
Develop better team dynamics
Have fun
Tailoring
As with all TeamBonding events, we are happy to customize this event by incorporating your company message into the introduction and debrief.
Event Description
Trade Winds is an incredibly versatile event that grabs the participant's attention immediately and always creates a highly charged atmosphere. The crux of the game centers on establishing trust in customer relationships, and how the teams manage this is the key to their success.
Each team plays the crew of a pirate ship that arrives with a hull full of 'booty' to trade. Their goal is to accumulate treasure by building relationships with other traders in port while using their guile to gather vital market information. The game takes place in four cycles, each representing one year that commences with teams trading and ends with them returning to port to collect a bounty on certain goods.
As the game progresses, teams develop trading relationships with other teams and share gained knowledge. Once the 4 years are complete, the team that has acquired the most 'booty' is announced the winner and a debrief takes place where successful strategies are shared and pertinent learnings are applied to the workplace.
Rave Reviews From Clients
"It was an amazing day… and the team really enjoyed Tools for Schools. It meant a lot to them to help children in the community. There were many teary eyes, including mine!"
IBM
Our client and the guests LOVED the activity. Paul did an amazing job keeping everyone engaged and entertained.
Corinthian Events
Everything went very well with our Do Good Bus. Michael was great, very friendly and really fun to have around.
Founders Brewing Co.
WOW! What an incredible time we had with Team Bonding last week at our All Hands event! Your team was phenomenal, and with the leadership and charisma of Scott, pulled off keeping the attentions of a very lively crowd!
Capital One

Amazing! The event was a HUGE success! Everything was perfect – the participants thoroughly enjoyed themselves. I can't say enough about how well it went. The word is already flying around the office about the success of the program and we already have another group thinking about using this program for an event of their own!
Kronos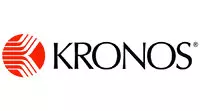 Professional and really engaged with our team! Looked like your chefs love what they do. You can see it and feel it! Our mission and goal were achieved!
Hy Cite

Contact us to tailor this event to your unique needs.
Even with all of the packaged event options we offer, you may need something different. Maybe a special conference theme, favorite management book, ideal training model or a unique set of learning outcomes… We can help.