Meditainment Online
A Virtual Wellness Experience for Remote Teams.
This Event Has Departed...
This event has bonded more teams than we can count but has finally run its course and is now considered part of The Departed. Below you'll find a scrolling list of additional events that are considered great alternatives. If you really loved Meditainment Online and think it should be brought back from The Departed, let us know by voting using the button below!
Vote To Bring Back
Time Needed
10 - 30 min. each
Space Requirement
Easily enjoyed from any device, (cell, tablet, laptop) from any location with internet access.
Ideal For
This virtual & remote team building game is perfect for groups looking for:
• Stress Reduction
• Rest & Relaxation
• Growth & Development
• Self-Motivation & Energy
• Mindfulness & Insight
Tailoring
Access to the Meditainment library is offered to individuals directly from a corporate intranet or through enrolment on the web-based corporate management and reporting portal.
Event Description
De-stress your mind, and unwind with Meditainment Online.
With this virtual company de-stressor, we've taken your classic meditation techniques to a virtual level. Encourage your remote team by giving them access to a variety of guided meditations. Choose from a library of 34 getaways to take an imaginary meditation journey that is led by a soothing voice and stunning music. Each meditation begins with a short calming exercise that leads into an engaging story-line that takes you on a journey through a secret garden, island paradise, desert oasis, and many more. The practice of meditation itself will better equip your employees to deal with life's ups and downs, improve their mental wellbeing, overall mood, and reduces stress.
Individuals get a lifetime of access to the meditation library for unlimited use which can be easily enjoyed from any device like a cellphone, tablet, or laptop.
Learn more about starting and managing a remote team here. 
Rave Reviews From Clients
Our Charity Bike Build donation event was a huge success. Matt and his team handled everything beautifully, and our group had a ton of fun. I heard nothing but positive comments afterwards. We will definitely recommend you to our colleagues.
Genentech

The feedback has been nothing but positive. I received several unsolicited comments from many people who could not say enough great things about the program and the facilitators. It was definitely a success!
Liberty Mutual Insurance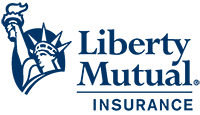 Ben and his team were fantastic yesterday! Thank you so very much for everything!
VCA Animal Hospital

WOW! What an incredible time we had with Team Bonding last week at our All Hands event! Your team was phenomenal, and with the leadership and charisma of Scott, pulled off keeping the attentions of a very lively crowd!
Capital One

Just wanted to let you know that activity was a huge hit! Deric and the team did an amazing job…Very well done.
Sodexo
We had a great time and I received a lot of positive feedback from the team. They were surprised, had fun and enjoyed participating in multiple activities. Michael was amazing!
Ariat
Contact Us for a Tailored Event
Even with all of the packaged event options we offer, you may need something different. Maybe a special conference theme, favorite management book, ideal training model or a unique set of learning outcomes... We can help.