Kits 4 a Cause
NEW for 2020! Team building kits can be sent to individual homes (VIRTUAL), companies for curbside pickup (HYBRID or REMOTE), or to offices for in-person programs facilitated remotely. The choice is yours and the choices are endless!
Request A Quote
When times are hard we rely on helping hands to create a community of support that will get us through. In this heartwarming philanthropic team building program, we aim to provide care kits for those in need by giving them hope, help and a little cheer.
Through this philanthropic team building program, your group builds community care kits which may contain first-aid essentials, survival gear, weather gear, hand warmers, blankets, sunblock, socks, personal hygiene products and more. Each team will face a challenge that will be focused on a different area of need for people who require an extra helping hand in the categories of housing, food, education, healthcare, or personal hygiene.
Dependent upon the crisis, these kits can be tailored to provide essential items and immediate aid to those who are affected. Helping Hands focuses on supporting those faced with sudden devastation brought on by an unexpected disaster, or battling homelessness.  We'll coordinate the donation of your completed community care kits to a local shelter, American Red Cross, or another local organization.
Connect your team and strengthen company morale while making a direct impact on the lives of others. Give your team the chance to experience this rewarding and unforgettable charity team building event, because a team that gives together, grows together.
Event Details
Space Requirement
Large Meeting Room or Ballroom – space needs depend on number of participants.
Ideal For
Combine Corporate Social Responsibility (CSR) with team building
Ignite passion and sense of purpose
Work together to solve problems and work through challenges
Identify individual and team strengths
Enhance communication and collaboration within work teams
Increase overall company morale
Budget-conscious teams
Tailoring
Self facilitate/DIY
 The kit will come with all materials for a dozen completed builds
 15 min. 1 on 1 scheduled appointment to speak in advance with a TB professional Facilitator
How-to Facilitate instruction booklet
General suggestions where/how to donate
All Trivia and participant paperwork included
Virtual or Hybrid Program
 The kit will come with all materials for a dozen completed builds
 All trivia and participant paperwork included
 A dedicated Event Manager to arrange shipment and orchestrate the virtual meeting
A professional TeamBonding host to virtually facilitate program
Charity Donation arranged by Event Manager
Courier arranged to pick up and deliver donation locally
*
Community Care Kits
will come in sets of 12, suitable for up to 24+ participants, pending the desired outcome, and how many individuals will participate.
**Kit can be sent to an office for an in-house program, OR, the kit can be sent to the office for curbside distribution.
Thanks so much for all of your help organizing and preparing for our Helping Hands Event on Monday.  Everything went off without a hitch and was wildly successful.  I have heard tons of really positive feedback! Ben -  You rocked it!!  Thank you so much. The energy and excitement you brought to the event were remarkable.  It would not have been the same without you. You guys were a great team, and I appreciate all of the support to execute a successful event while giving back to an incredible organization!"
R1RCM
We had a great time and I received a lot of positive feedback from the team. They were surprised, had fun and enjoyed participating in multiple activities. Michael was amazing!
Ariat
Amazing! The event was a HUGE success! Everything was perfect – the participants thoroughly enjoyed themselves. I can't say enough about how well it went. The word is already flying around the office about the success of the program and we already have another group thinking about using this program for an event of their own!
Kronos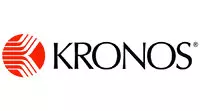 Everything went very well with our Do Good Bus. Michael was great, very friendly and really fun to have around.
Founders Brewing Co.
"Excellent show! The actors were fun and interacted well with your company. We will definitely recommend to others. I enjoyed hearing that co-worker laughter!"
American Express
Ben and his team were fantastic yesterday! Thank you so very much for everything!
VCA Animal Hospital

Other activities you may like.
Contact us to tailor this event to your unique needs.
Even with all of the packaged event options we offer, you may need something different. Maybe a special conference theme, favorite management book, ideal training model or a unique set of learning outcomes… We can help.