Earthquakes, Floods, Drought, Fires, Hurricanes… How can those outside a devastated community make an immediate difference?  Work in teams to gather and ultimately assemble the personal care kits for the homeless to a designated community in need.
Space Requirement
Large Meeting Room or Ballroom – space needs depend on number of participants.
Ideal For
Combine Corporate Social Responsibility (CSR) with team building
Ignite passion and sense of purpose
Work together to solve problems and work through challenges
Identify individual and team strengths
Enhance communication and collaboration within work teams
Tailoring
Clients can choose to include as many of the 6 team challenges as desired.  If a shorter program is needed, they can do select activities to accommodate the limited time. Clients can choose to donate the bags either to the homeless (through a local charity or by distributing them to the local homeless population themselves) or to those suffering from the after-effects of a natural disaster.
Event Description
When times are hard we rely on helping hands to create a community of support that will get us through. In this heartwarming philanthropic team building program, we aim to provide care bags for those in need by giving them hope, help and a little cheer.
Each challenge will be focused on a different area of need for people who require an extra helping hand – housing, food, education, healthcare, and leisure.
The care bags are tailored for hurricane disaster relief or for the homeless.  Your group builds care packages through this philanthropic team building program which may contain first-aid essentials, socks, hand warmers, blankets, survival gear, sunblock, personal hygiene products and more. We'll coordinate the donation of your completed kits for the homeless to local shelters or to the American Red Cross or other local organizations if you wish to build care packages for disaster relief. Make a direct impact on the lives of others while strengthening the qualities that help even the best teams work together more effectively.
Rave Reviews From Clients
Amazing! The event was a HUGE success! Everything was perfect – the participants thoroughly enjoyed themselves. I can't say enough about how well it went. The word is already flying around the office about the success of the program and we already have another group thinking about using this program for an event of their own!
Kronos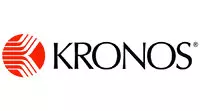 The hunt was a huge success!! Even this skeptical crowd of mobile app building designers and engineers were pleasantly surprised with the very cool smartphone application and everyone had a really great time! Michael and his team did a terrific job facilitating and the whole event went very smoothly.
Pandora
The event was perfect !!!!! Your staff were amazing and engaging. We absolutely loved the activities building up to the Teddy Bear Build. Beyond our expectations.
Boston Scientific

We had a great time and I received a lot of positive feedback from the team. They were surprised, had fun and enjoyed participating in multiple activities. Michael was amazing!
Ariat
I have to say Kevin was absolutely OUTSTANDING. He is truly gifted in his presentation, engagement of the people, he's funny and everyone just raved over him—top notch!
Sanofi
"It was an amazing day… and the team really enjoyed Tools for Schools. It meant a lot to them to help children in the community. There were many teary eyes, including mine!"
IBM
Contact us to tailor this event to your unique needs.
Even with all of the packaged event options we offer, you may need something different. Maybe a special conference theme, favorite management book, ideal training model or a unique set of learning outcomes… We can help.