The aim of the game is simple … Score as many points as possible before you run out of time. There's something for everyone in this fun, frenetic activity – it's a sure-fire hit!
Space Requirement
This event can be done inside or out, but it does tend to work better as an indoor event. We will need a table for each team, as well as an additional long table to place challenge materials. A projector/screen and AV allow for an added touch with themed music, a countdown clock, and a live scoreboard.
Ideal For
Promotes strategic thinking
Promotes creative thinking
Encourages collaboration
Improves the ability to problem solve
Tailoring
Elevate is extremely flexible and can be tailored to your event and your company. It can be run:
any place and anytime (turn even the most sedate conference room into a team building venue)
for groups large and small (don't sweat the logistics with large groups!)
in between conference sessions (revitalize weary staff with a short break)
as an icebreaker (while you pass appetizers)
Event Description
This high-energy event has teams racing to get to the top of a virtual elevator and with only 90-minutes on the clock there is one simple goal: get as many points as possible! Disguised as pure fun, the activities in Elevate will actually help participants master delegation, time management, and strategic planning while also improving their ability to work together as a team. If teams successfully complete all 50 challenges, they'll head to the penthouse rooftop for a bonus round.
But it's not that simple – each level has an easy, medium, and hard challenge option. The harder the option, the more points they are worth. This is where team strategy comes in: will your group opt for a multitude of easy challenges, or work together to solve the higher value more complex questions? Challenge categories include creative, cerebral, observation, and physical, which means there is something for everyone! Teams can even track each other's scores through the live scoreboard as they decide their next move.
Each team will receive an iPad and all necessary challenge materials (things like a deck of cards, hacky sacks, play dough, sudoku, and more). At the end of the event, we'll wrap up with a slideshow of all the videos and photos that were taken during the game and announce the winners.
This frenetic, fast-paced event is bound to energize your group and leave them talking for years to come.
Rave Reviews From Clients
The feedback has been nothing but positive. I received several unsolicited comments from many people who could not say enough great things about the program and the facilitators. It was definitely a success!
Liberty Mutual Insurance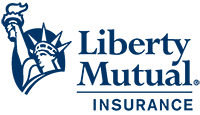 We had a great time and I received a lot of positive feedback from the team. They were surprised, had fun and enjoyed participating in multiple activities. Michael was amazing!
Ariat
I heard only great things about the Art Heist! Everyone was interacting and working together. Seemed really into it and having fun!!
Mohegan Sun
WOW! What an incredible time we had with Team Bonding last week at our All Hands event! Your team was phenomenal, and with the leadership and charisma of Scott, pulled off keeping the attentions of a very lively crowd!
Capital One

Today was an awesome event! Our employees loved it! Paul was amazing! Thank you very much for the organized chaos! C'mon Down - Love it!"
LPSI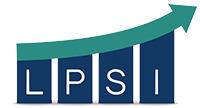 The event was perfect !!!!! Your staff were amazing and engaging. We absolutely loved the activities building up to the Teddy Bear Build. Beyond our expectations.
Boston Scientific

Contact us to tailor this event to your unique needs.
Even with all of the packaged event options we offer, you may need something different. Maybe a special conference theme, favorite management book, ideal training model or a unique set of learning outcomes… We can help.