Fun Large Group Team Building Activities
Get started planning your perfect team building activity.
Chosen By:










Events to inspire your team to reach new heights.
Bikes for the Biosphere
With a mission to broaden access to cycling and its many benefits, Bikes for the Biosphere has teams building and donating adult bicycles for local Community Centers. As modes of transport go, they don't come much 'greener' than cycling. Every turn of the pedal helps protect our planet in one way or another.
Go Give: Charity Challenge
Embark on an amazing journey of giving with Go Give, where teams complete GPS-triggered charity challenges to positively impact the community. Teams will emerge from the experience with strengthened bonds, cherished memories, a renewed sense of camaraderie, and fun memories that will last a lifetime.
The Big Give
A combination of several popular charity programs morphed into one mega giving extravaganza, The Big Give is ideal for a company seeking an opportunity to build not only relationships but also boost Corporate Social Responsibility (CSR) as well.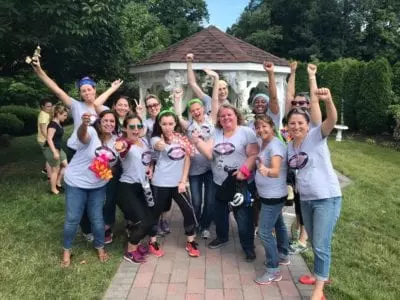 Corporate Survivor
Based on the popular reality show, this high-energy outdoor team building event features a variety of fun team games. The experience is designed to gently challenge each tribe member mentally, physically and emotionally. 
Mad Dash Scavenger Hunt
Mad Dash is a scavenger hunt that incorporates the newest smartphone technology with office gamification to engage participants. Leverage your team's natural desire for competition, achievement, status, and self-expression in a fun and compelling way.
Tools for Schools
This hands-on corporate charity event has your group filling backpacks with notebooks, pencils, erasers and other vital school supplies. But they'll have to earn them in a series of fun mental and physical team challenges.
Build-A-Boat Team Building Game
This outdoor team building activity is perfect for lighthearted summertime fun. You and your team get to design, build and decorate people-powered boats out of corrugated cardboard and other improbable materials.
The Big Picture
In this event, your group produces a giant mural made up of many separate canvasses. First, small teams collaborate to complete their own sections. Once finished, all sections are assembled to reveal the full masterpiece.
The Donation Station
Elevate your team's impact with the Donation Station, a corporate giving program designed to make a meaningful difference. Working together, your team will create a notable donation to an organization of your choice with the full support and guidance of our expert team. With this event, corporate giving has never been easier.
Easy. Transparent. Trustworthy.
Explore
Browse our catalog or give us a call.
Select
We can custom tailor to suit your needs.
Organize
Choose times that work best for your team.
Enjoy
It's your event too. Leave everything to us.
Plan Your Event Now
Better Teamwork.
Activities and events designed to foster collaboration and cooperation.
Happier Teams.
We offer powerful ways to boost morale, engagement and productivity.
Fun & Engaging.
Give your team an experience they'll rave about and remember.